Duty Free Shopping in Cayman is sure to be paramount on your list of things to do during your stay with us. There are so many shops, so much to see spanning downtown GeorgeTown to Seven Mile Beach. Careful planning can make this day trip a grand adventure for one and all.
The opportunities are endless; from fine china and jewelry to gourmet shops to our newest addition, Camana Bay, you are sure to find savings of 10-20% Duty Free. We are always glad to see any savings when it comes to finding that 'Oh so special' souvenir. Coupled with the number of shops we have to choose from, it will definitely be an all day venture.
GeorgeTown plays host to several shops selling designer jewelry and perfumes while throwing in some local flavor for that 'Only in Cayman' souvenir amidst enjoying the views only GeorgeTown Harbour has to offer. Be sure to nibble at any one of the many eateries along the way, Cayman's own Hard Rock Cafe' among them!
Working our way down Seven Mile Beach you'll find several strips shopping centers. Seven Mile Shops hosts an array of shops offering beachwear and t-shirts to fine furnishings. Continuing our travels on Seven Mile Beach, we come to Westshore Plaza, locally known as the "Pink" shopping center, and Galleria Plaza, locally known as the "Blue" shopping mall. Both are chock full of "Dis n' Dat" from beachwear and t-shirt shops to stores geared toward dive gear for all your snorkeling & diving needs. A little bit of everything can be found between the two malls. Both malls also offer different restaurant options sure to please everyone's palates.
Traveling on we come to the newest addition to our Duty Free line-up, Camana Bay, where you can Shop, Dine & Play. The Paseo, pronounced pah-sey-oh, is the main street in Camana Bay. Enjoy the cool trade winds while fulfilling everyone's shopping needs.
Be sure to make a stop at the Observation Tower. Standing 75 feet high and offering a 360 degree view of the island. It is something not to be missed and is sure to be a magical moment for all.
Don't miss the many unique experiences even the kids can have in Camana Bay. From interactive water features near the cinema, to the Imagination Playground where the kids can explore and build with giant foam blocks, that's right "GIANT" foam blocks, this is sure to be a big hit for kids and parents alike. You can find the Imagination Playground at Gardenia Court every Wednesday and yes, it's FREE!
The relaxing ambience of Camana Bay is perfect and well worth the stop. Some of the many shops offered include; The Mansion offering fine jewelry & time pieces, The Cabana – a Lilly Pulitzer shop, Books & Books, Sole's shoe shop, Bay Market Gourmet specialty food store, Bedside Manor, Sand Angels, Watch Me and The Jean Depot to name a few.
Shopping in Cayman is sure to be a fun filled day trip and don't forget to enjoy lunch at any one of our world famous fine dining establishments while you're out. This will make for a day of lasting memories.
P.S. Don't forget to pick up one of those island maps at the airport when you arrive. They are always handy and full of detailed information on "All things Cayman." Remember, we drive on the LEFT and always watch out for those pedestrians. Most of all, enjoy!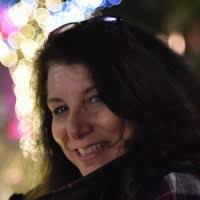 Lisa has lived and worked in the real estate industry of Grand Cayman for 27 years. Lisa is a digital and social media professional who focuses on social media and marketing techniques with the luxury real estate market. Lisa has built a large and engaged following online and off by providing practical, useful and helpful content driven by helping those who share her passion for real estate & being a party of the Cayman Community. Lisa is currently Social Media Marketing and Blog/Content writer for ERA Cayman Islands.