Monday, August 27th marked a very special day for the Cayman Islands as Dr. Shetty, his partners & political associates broke ground for the new medical tourism center on the East End site! Our last report on this exciting venture was back in November 2011 when the land purchase for this development was nearing completion.
Dr. Shetty addressed hundreds of invited guests and colleagues' and gave an overview of his outlook for this project. One of the many discussion points made was for this hospital to be known as the "safest hospital in this part of the world" with a focus on medical tourism,and the ability for this facility to be the first to go "paperless" with the use of facility wide Ipads.
Plans for the first phase of the Health City Cayman Islands are for the facility to be operational by November next year. The hospital is based in the High Rock area of East End in Grand Cayman.
The hospital will have the ability to offer cancer treatment, open heart and bypass surgeries, organ transplants, angioplasy and orthopedics. This will substantially cut costs for residents seeking these services, as incurring the costs to travel abroad will see a substantial cut with availability on island.
The Cayman economy will also get a boost, as job prospects for this project envision creating some 200 construction jobs in phase I, with an additional 300 jobs to be created once the hospital opens in November 2013.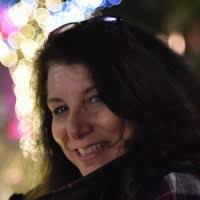 Lisa has lived and worked in the real estate industry of Grand Cayman for 27 years. Lisa is a digital and social media professional who focuses on social media and marketing techniques with the luxury real estate market. Lisa has built a large and engaged following online and off by providing practical, useful and helpful content driven by helping those who share her passion for real estate & being a party of the Cayman Community. Lisa is currently Social Media Marketing and Blog/Content writer for ERA Cayman Islands.