We were shopping for a weekend BBQ recently and were glad to be able to pick up local limes at the grocery store. Local produce is a treat – fresh, distinctively flavored and healthy. The large grocery stores have been carrying imported organic produce for some time. We are now seeing more local produce in the mix. Callaloo, bread fruit, mangos and June plums make a regular appearance, thou usually in small quantities.
The Market at the Grounds is a fresh produce market held early Saturday morning in Savannah. West Indian specialties prevail and are seasonal, thou standards such as tomatoes are also available. A few years ago the Market at the Grounds expanded to a Wednesday presence at Camana Bay http://www.camanabay.com/events-calendar/. Recently we saw an impressive array of gourmet and artisan produce here. Cayman's high end restaurants are moving to local produce, providing a viable market for small local growers. Here we saw fresh-picked-that-morning lettuces, beans, squashes, herbs, greens, peppers both sweet and hot, and cho-cho (a pear sized vegetable with the mild flavor of a squash and the firm texture of a potato. Other vendors carried home-made breads and fresh fruits, such as sweet sop, sour sop, guineps, guava and of course mangos.
In addition, there are road-side stands throughout Grand Cayman, especially during mango season, offering fresh produce. Who does not know the "Mango's Mango's Ahead" sign on Seven Mile Beach, where  Mr. Smith brings fresh fruit from his East End orchard to sell across from Public Beach? And, of course there's the ubiquitous coconut – chilled, chopped and sold to tourists downtown but also hanging from nearby palm ready for anyone to pick and enjoy.
Our local produce is featured during Cayman Culinary Month, a festival of cooking, classes and contests held each year in January. More to come on this.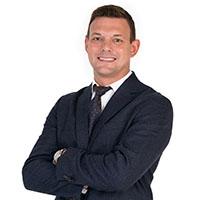 John has been working as an agent with ERA Cayman Islands for 8+ years specialising in high-end real estate, hospitality and property management. Formerly of Vail, Colorado; John has set down his roots in Grand Cayman. John holds a degree in business law from the University of Saint Thomas.