Recently the Cayman National Gallery www.nationalgallery.org.ky and Ogier law firm co-sponsored the Ogier Art Awards. We visited the purpose-built gallery at Camana Bay to see this year's entries and were impressed with the range of pieces.We wandered the aisles of hanging art, noticing familiar names of long-time artists and names from newer artists emerging on the local art scene. We were impressed to see work from over 75 artists, in a range of distinctive styles an impressive effort for our small country. Our personal favorites were still life of fruit frammed in a window, a storm-at-sea type painting, a series of photographs of palm trees, and offerings from our favorite leading artists on the island whose works are familiar from offices and galleries around town.
Of course, tropical island themes were prevalent. Many local artists produce for the tourist market so palms, ocean, beach, hibiscus, cottage and sailboat themes are common subjects. But Cayman's artistic community is maturing and producing pieces with wider subject matters and themes. Or perhaps it is Cayman's audience that is now receptive to mainline art with global appeal.
The Ogier exhibition was sophisticated, ably curated, and well-presented. The National Gallery from its inception has done an admirable job of promoting all art styles and bringing in high-caliber traveling exhibitions that offer the local community a look at the wider world of art. The Ogier awards are now recognizing local talent that wants to expand beyond the tourism themes of much local art.
The other stand-out exhibition held annually is the Art@Governors fiesta in February of each year. Part exhibition and part art fair, Art@Governors is a rapidly growing display of art and craft with doses of fun fair that celebrates art in the Cayman Islands. Stay tuned for details on the 2013 festival.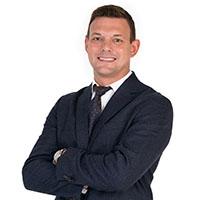 John has been working as an agent with ERA Cayman Islands for 8+ years specialising in high-end real estate, hospitality and property management. Formerly of Vail, Colorado; John has set down his roots in Grand Cayman. John holds a degree in business law from the University of Saint Thomas.