The Cayman islands Real Estate Association (CIREBA) & the Cayman Islands Planning Department continue working hand in hand for the Cayman Islands. The week beginning 16 July, the Cayman Islands will begin seeing a change in our signage at condominium complexes. In an effort to continue giving our client properties the best possible marketing exposure of their condominium units, without the use of multiple signs from every company, CIREBA will place a large "test sign" at Silver Oaks Condos representing ALL  CIREBA Member Companies holding listings at that complex.
It is paramount that CIREBA continues to lead the way in being good "Stewards" of the Cayman Islands.
This new system continues to utilize an important & key resource tool in the real estate industry, the real estate sign, while working to keep the aesthetic look & feel of the condo complex's appearance first and foremost. This large all-in-one sign has been designed to give all clients units for sale the best exposure via the signs size, while still playing an important role in representing each individual real estate company that holds the listing.
After the initial testing period, any condo complex that would like to utilize these new signs will be able to contact the CIREBA office  for more information on having a large sign placed at their complex. This new system has been well received by all Members of CIREBA. (shown in the photo, Jeanette Totten, President Cayman Islands Real Estate Brokers Association)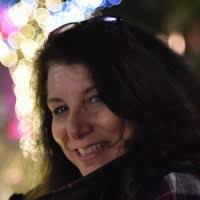 Lisa has lived and worked in the real estate industry of Grand Cayman for 27 years. Lisa is a digital and social media professional who focuses on social media and marketing techniques with the luxury real estate market. Lisa has built a large and engaged following online and off by providing practical, useful and helpful content driven by helping those who share her passion for real estate & being a party of the Cayman Community. Lisa is currently Social Media Marketing and Blog/Content writer for ERA Cayman Islands.