Small in size yet big on standard of living. Cayman combines many of the best features of both large city and small town.
Actually, there no cities proper on any of the three islands, only neighborhoods and communities. Yet there are numerous big city advantages. For example, Cayman has…
…a good selection of excellent restaurants, including the Zagat-worthy Blue by Eric Ripert. Shopping too is on a world class level, especially in jewelry, watches and fine home items. Businesses run the gamut from advertising and air conditioning to yoga instruction and yacht management.
Cayman also has a range of top notch cultural entertainments. Well-organized and sophisticated events such as Cayman Culinary Week and the Cayman Squash Open provide stimulating fun. A rich mix of international residents and visitors gives Cayman a cosmopolitan feel. At first glance, you could mistake our small islands for an elegant and trendy Miami neighborhood.
At the same time, Cayman has the feel and familiarity of a small town. it's nearly impossible to make a trip to the grocery or go out to eat without running into someone you know. Visiting in the aisles at the grocery or sharing a table at a restaurant is common place here. Traffic flow is akin to a mid-sized town, with some rush hour crushes but relatively few hassles overall. Parking is easy with ample lots at the shops and malls and no parking meters.
On a more subtle level, the population is mall enough that everyone feels like a neighbor. Caymanians are remarkably good at remembering names and faces. So it is common to be greeted by name at the bank, post office, or gas station. And the established traditional manners of hospitality, respect and friendliness are reminiscent of small towns from earlier times.
It is an enchanting combination. Cayman is small enough that lines are short, but cosmopolitan enough to offer valet parking. It really is the best of both worlds.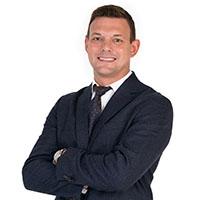 John has been working as an agent with ERA Cayman Islands for 8+ years specialising in high-end real estate, hospitality and property management. Formerly of Vail, Colorado; John has set down his roots in Grand Cayman. John holds a degree in business law from the University of Saint Thomas.