Listings on our website may have piqued your interest in purchasing property in the Cayman Islands. When you book a trip to Cayman to do some house hunting, there are several things you can do to maximize your time and results…
Working with a CIREBA Real Estate Agent is the most useful strategy. CIREBA agents have instant access to the Multiple Listing System of inventory and can search and identify properties according to your requirements. Contact a real estate agent before you arrive – they can begin to filter inventory, email you suggestions for your consideration, and arrange appointments for viewing. Then your time on island will be focused and fruitful.
Look at listings before you arrive to get an idea of what your parameters are for location, budget, size and amenities. If you are looking for a beach front condo, then arrange to stay in a beach front rental condo so you can experience the advantages of this type of property. Similarly, you can rent a villa in any of Cayman's districts to get a feel for family household living.
Get a rental car when you arrive so you can explore the island on your own. Learn the different districts, the locations of grocery stores and other retailer, and traffic patterns. Bring your iPhone with a QR code app so you can learn about properties you see on the road that strike your fancy.
You may also want to contact banks and insurance companies before you arrive for information on mortgage rates and insurance policies. your real estate agent can make recommendations and can guide you through all the other steps for owning a home in the Cayman Islands Feel free to contact any of our agents for any questions you might have about owning property in our beautiful islands.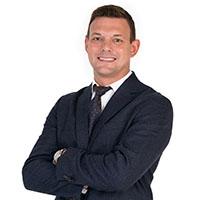 John has been working as an agent with ERA Cayman Islands for 8+ years specialising in high-end real estate, hospitality and property management. Formerly of Vail, Colorado; John has set down his roots in Grand Cayman. John holds a degree in business law from the University of Saint Thomas.