A strong and vibrant real estate industry requires a broad range of ancillary services. Home décor and furnishings is one of the retail businesses that supports and is supported by real estate. Grand Cayman has numerous furniture and home décor…
…stores for fitting out your Cayman real estate purchase.
Most residential properties in the Cayman Islands are sold already furnished. However, many new owners want to replace or add to the existing furnishings in order to personalize their new space. Of course, those purchasing unfurnished properties or constructing their own homes require the complete range of fittings and fixtures.
Home furnishings can be procured on Grand Cayman in a wide variety of styles and price ranges. In addition to furniture stores, there are specialty décor shops and several large home furnishings and supply stores that carry everything from linens and lamps to plumbing fixtures and vacuum cleaners. Indoor and outdoor furnishings are sold at high end design firms, mid-range stores, and value market warehouse superstores. There are even a few used furniture stores where bargains often show up.
Cayman's home services and furnishings stores make up a significant portion of the local economy. Because they support the hotel industry as well as private homes, these stores carry a wide range of goods, covering almost every residential and living style need. Ask your realtor or consult a local directory to find what you need for your new home or office.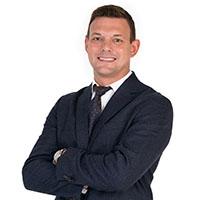 John has been working as an agent with ERA Cayman Islands for 8+ years specialising in high-end real estate, hospitality and property management. Formerly of Vail, Colorado; John has set down his roots in Grand Cayman. John holds a degree in business law from the University of Saint Thomas.