This week's Cayman Property News under the sun focuses on – the proposed George Town Boardwalk. Taking inspiration from existing boardwalks in Havana, Miami, New York & Paris this boardwalk links downtown George Town to Seven Mile Beach and is sure to excite tourists & locals alike.
The Central Planning Authority is currently considering the application received for a .25 mile boardwalk/sidewalk on the seaside of North Church Street. The boardwalk is planned to run the distance from the Royal Watler Cruise Terminal to the La Dolce Vita Restaurant. The boardwalk ranges in width from 5-10ft. and will be accessible by the public. This exciting venture has been in the works for two years and has gained the support of some 16 landowners & businesses along its route with many of them willing to pay for the portion of boardwalk crossing their land. The boardwalk project intends to be completely funded through private donations.
The George Town Boardwalk is envisioned to be a destination point where tourists and locals can enjoy views of the sea, while taking in tributes and some of the islands history and national pastimes. Everyone is sure to enjoy this new walkable route for shopping, offering safe & easy access to the islands downtown businesses alleviating the need to cross traffic. At the same time, we may even see some reduction in traffic congestion, something all of us would welcome!!
The project managers for the Boardwalk are Chalmers-Gibbs Architects. The Designers as well as key Government Planners are working closely on construction & design details keeping Cayman's unique Caribbean appeal in mind.
To our tourists and walking enthusiasts, remember the potential for new experiences never ends. Stay tuned as the excitement grows on this new project!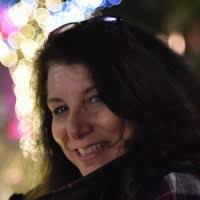 Lisa has lived and worked in the real estate industry of Grand Cayman for 27 years. Lisa is a digital and social media professional who focuses on social media and marketing techniques with the luxury real estate market. Lisa has built a large and engaged following online and off by providing practical, useful and helpful content driven by helping those who share her passion for real estate & being a party of the Cayman Community. Lisa is currently Social Media Marketing and Blog/Content writer for ERA Cayman Islands.