Cutting-edge building techniques that produce eco-friendly structures have taken root in the Cayman construction industry. The Sailfish Estate in Sunrise Landing on Grand Cayman is an exemplar of modern green construction. And Cayman Enterprise City has…
…announced its commitment to sustainable construction.
Energy efficient fittings (windows and doors) and appliances have been around for decades, with the aim of reducing costs for the owner. Energy efficiency is still at the heart of environmentally sensitive design and construction. But with a new tag line – 'green' – the environmental movement is expanding in scope and philosophy to take a comprehensive approach to blending construction with environmental sensitivity, for aesthetic and ethical reasons, not just economic ones.
Concepts such as utilizing native materials, architectural design that works with local weather conditions to incorporate neutral light, shade, and breeze, including residential space in commercial projects to reduce the use of automobiles, and other forward thinking practices are meant to move the construction industry into partnership relationship with local environment.
Cayman suppliers are now carrying 'green' products such as solar panels, wind turbines, furnishings made from sustainable materials, and environmentally safe cleaning products. New companies have opened their doors for business to provide consulting, design and 'green' certification programs. The old-fashioned practice of catching and storing rainwater in underground cisterns – a standard feature of almost all homes more than 30 years old – has re-emerged in new construction under the moniker of rainwater harvesting.
Sustainable materials and eco-friendly building techniques lend themselves to a clean modern look in home design. No doubt these new businesses will flourish in Cayman and we look forward to seeing more in the future.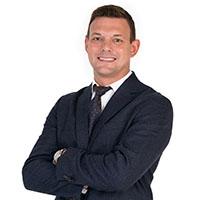 John has been working as an agent with ERA Cayman Islands for 8+ years specialising in high-end real estate, hospitality and property management. Formerly of Vail, Colorado; John has set down his roots in Grand Cayman. John holds a degree in business law from the University of Saint Thomas.