Today's headlines include notice of a rally by protesters who are opposing part of the ForCayman development. The protesters object to the closing off of a segment of West Bay Road – the segment that currently includes access to Public Beach. This segment also includes the last section of West Bay Road with direct views of the water. This protest is a cultural one. There have been several environmental protests as well recently.
Another large project, a residential development in South Sound, also proposes a road change as well as the creation of canals. Residents of this neighborhood have also held rallies, and have posted signs, taken out ads in the paper and been visible in the news about their distaste for development that will disrupt their surroundings and threaten the mangroves.
Grand Cayman is a small island. Environmental and cultural concerns are legitimate – students of island ecology know that it doesn't take much to harm the delicate balance of island ecosystems. Government took a stand last week by deferring a decision on an application by Dart developers for a coastal project involving the creation of canals. The Department of Environment went on record as saying that this project would cause irreversible damage to the North Sound.
Government has the very difficult job of balancing cultural justice and environmental stability with economic growth. We hope that the government is resourceful in finding a far sighted solution for all of these interests.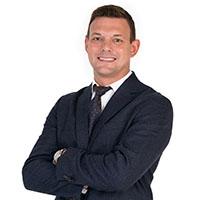 John has been working as an agent with ERA Cayman Islands for 8+ years specialising in high-end real estate, hospitality and property management. Formerly of Vail, Colorado; John has set down his roots in Grand Cayman. John holds a degree in business law from the University of Saint Thomas.