Cayman has four premier hotels operated by international brands. One of them, the Grand Cayman Marriott Beach Resort, has just announced major renovations in 2012 under new ownership. Private Equity Group has joined Gencom Group and Marriott as a major shareholder in the property.
Although the property was extensively renovated following Hurricane Ivan in 2004, the new owners plan to develop the property further to keep the resort up to par with the other luxury resorts on Grand Cayman, namely the Ritz, the Westin and the Grand Cayman Beach Suites.
The Cayman Islands have always attracted discriminating visitors, willing to pay premium rates for a premium experience. The recent appearance of the boutique Cotton Tree hotel and the tear-down and rebuild of the Caribbean Club into a luxury hotel have affirmed that there is room in our islands for further development at the high end of the scale.
The Marriott brand has long been known for quality and personalized service, attracting discerning guests and delivering a high value hotel product. A major renovation at this property bodes well for our economy – beyond bringing work to local contractors it also signifies that investors trust the Cayman tourism product. Development at the Marriott resort will hopefully bring further hotel development and redevelopment.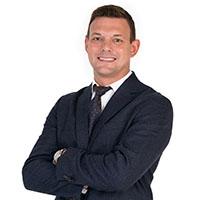 John has been working as an agent with ERA Cayman Islands for 8+ years specialising in high-end real estate, hospitality and property management. Formerly of Vail, Colorado; John has set down his roots in Grand Cayman. John holds a degree in business law from the University of Saint Thomas.