Pirates Week 2011 is the National Festival of the Cayman Islands! 10 Days of Heritage, Local Food, Crafts, Competitions, Street Dances and so much more! This festival is the kick-off for Cayman Islands high season leading up to Thanksgiving & Christmas bringing tourists from all parts of the world! Pirates Week takes place every November and is one of the oldest festivals of the Cayman Islands. Every year promises to be more exciting than the last, beginning with the Pirates Invasion from the Sea of George Town harbor, aboard beautiful old time sailing vessels which are loaded with pirates landing and engaging the harbor, all in good fun of course! Followed by the ever exciting Float Parade always delivering the best show for the many, many waiting fans which line the streets of George Town!
You can expect to make many memories during the 10 day celebration whether this is your first visit or a subsequent one; you will have many lasting moments from this Cayman Festival. Each day, one district hosts its "District Day" showcasing their heritage, local foods, crafts, and music from our world famous Stell Pan Drums, ending each evening with live entertainment for all.
Many years ago, the Cayman Islands were used to stop and replenish. They were once called "Las Tortugas" because of the many turtles which called these islands home. This is a great time to see the islands, enjoy our treasured beaches, and have some costume fun fare while taking part in Pirates Week. For those who are looking for a more relaxed approach to this fun filled week, many of the hotels & restaurants have their own take on Pirates Week and of course our many beaches are waiting for you to explore & enjoy! Islanders galore as well as all of us at Cayman Luxury Property Group enjoy this wonderful week of fun.
Why not take a moment to stop by and meet any one of our professional team members? They are able to show you any of the vast array of properties available as an investment or second home. That would ensure you're joining all of us at Cayman Luxury Property Group in many more Pirates Week Festivals to come!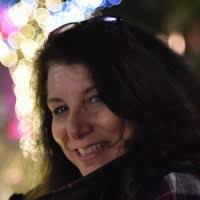 Lisa has lived and worked in the real estate industry of Grand Cayman for 27 years. Lisa is a digital and social media professional who focuses on social media and marketing techniques with the luxury real estate market. Lisa has built a large and engaged following online and off by providing practical, useful and helpful content driven by helping those who share her passion for real estate & being a party of the Cayman Community. Lisa is currently Social Media Marketing and Blog/Content writer for ERA Cayman Islands.