Camana Bay has this week won the Travel Weekly Magellan Award 2011 in the category of Caribbean – Overall Destinations – Best Waterfront Development.
Camana Bay, a mixed commercial and residential development, is a stunning example of New Urbanism planning. The property stretches from Seven Mile Beach across the West Bay…
…peninsula to the canals and waterways off of North Sound. The town centre fronts to a small but lovely harbour with an expansive plaza where restaurants and shops overlook the water. This public area includes water fountains that children can play in, shaded seating, and a footbridge to the small island where boat slips are provided for visitors from across the Sound.
This waterfront is where those of us who live here dine and shop. It is a popular location for a variety of events, such as the Christmas boat parade and the Taste of Cayman festival, so we visit often. Travel Weekly magazine recognizes that Camana Bay is also appealing to tourists seeking a destination that offers more than just a marina and restaurants. Camana Bay has successfully blended a venue that accommodates old-fashioned town square types of activities with features that appeal to tourists.
Best of all, Camana Bay is still in its early phases of development. We look forward to more award-winning outcomes from the visionary team at this beautiful and welcoming neighbourhood.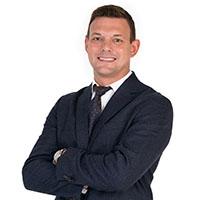 John has been working as an agent with ERA Cayman Islands for 8+ years specialising in high-end real estate, hospitality and property management. Formerly of Vail, Colorado; John has set down his roots in Grand Cayman. John holds a degree in business law from the University of Saint Thomas.