Commercial real estate activity in Cayman has not suffered the decline that residential property has in the last two years. In spite of a down economy, Cayman's business sector thrives due in part to the high percentage of professionals living here. When the ForCayman Alliance completes the bypass from Seven Mile Beach to West Bay, a whole new arena…
…of commercial space will be created.
The Alliance is a joint project between the Cayman Islands Government and Dart Realty. Swapping land for land, Dart will redevelop a 2000-foot section of Seven Mile Beach, closing off the existing road in order to build a resort hotel. The road closure will be addressed by extending the existing bypass into West Bay.
The bypass extension will automatically generate 2 miles of roadfront commercial space. The bypass will also create front door access to the Yacht Club, and surely this will generate new business. The bypass will also reduce traffic on West Bay Road along Seven Mile Beach. While the construction itself may be an inconvenience, we are looking forward to the improvements the bypass extension will create.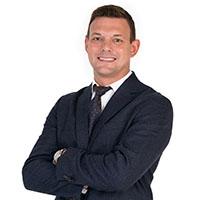 John has been working as an agent with ERA Cayman Islands for 8+ years specialising in high-end real estate, hospitality and property management. Formerly of Vail, Colorado; John has set down his roots in Grand Cayman. John holds a degree in business law from the University of Saint Thomas.