Everybody has the right to live in a beautiful and comfortable home, however; to a lot of people, this is nothing but a far-fetched dream. If you think that you cannot afford your dream home, you should consider the great benefits that condominium living offers. Did you know that condos are one of the most affordable yet the most luxurious homes today? No wonder condo living is becoming more popular among buyers these days.
With the boom of the real estate market, the opportunities of owning a condominium unit just keep getting better. While others are eyeing at condo units in the middle of the city to be near shopping centers and business districts, there are buyers who choose to live in waterfront condos to enjoy maximum relaxation and luxury living at its finest. So why do a lot of people buy a condo unit rather than a traditional home?
Condo Living is Secured Living
Living in a condominium means never having to worry about security. What makes a condo a safe environment to live in? One, living in a condo means being surrounded by a lot of neighbors. Two, there is solid security right at your front door and three, several condos in Cayman have locked and secured entry. The entry in the lobby area is also guarded by efficient security personnel, so expect a high level of security when living in a condominium.
Enjoy the Benefits of Shared Ownership
One of the things that may stress you out when owning a home is the maintenance issue. How do you fix a clogged sink? Can you repair a leaking sink drain trap or a leaking pipe? The good news is that you don't need to know any of these things if you're living in a condo because you are entitled to enjoy the benefits of shared ownership. Since you are paying a monthly association due, all maintenance problems, including condominium grounds and building issues, are already covered!
Welcome to the Family
If you're the type who loves to socialize with other people, then condo living is perfect for you. Expect to be surrounded with neighbors once you purchase your condo unit. This means that as you move to your new condo home, you instantly become an integral part of a community. This is very ideal if you're looking forward to making friends and meeting new people.
Excellent Amenities
Apart from the spacious units, there are several condos in Cayman which offer amenities you can enjoy like walking paths, spas, swimming pools, squash and tennis courts, clubhouses and workout gyms. Imagine never having to drive your car to get a whole body massage at the nearest spa? Also, some condos in the island also feature chill out lounges where you can familiarize yourself with your neighbors. Mingle with your fellow condo unit owners and make new friends!
It is not surprising to know that more and more people are settling on investing in a condo rather than purchasing a single family home or an apartment unit. With these benefits that you get from living in a condo, purchasing a unit in Cayman is a decision wise men make.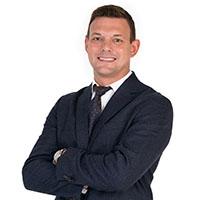 John has been working as an agent with ERA Cayman Islands for 8+ years specialising in high-end real estate, hospitality and property management. Formerly of Vail, Colorado; John has set down his roots in Grand Cayman. John holds a degree in business law from the University of Saint Thomas.