The process of buying or selling property can be quite complex, especially if you're in the market for luxury real estate.
In the Cayman Islands, where the property market continues to prosper and many international clients purchase sight unseen, one of the best decisions you can make is to find an experienced local real estate professional who can find the perfect property to match your needs and preferences, represent your interest and negotiate on your behalf, and help you make well-informed decisions on your way to achieving your goal.
Aside from giving valuable advice and guidance to their clients, a reliable and efficient realtor also does most of the heavy lifting, especially when it comes to keeping up with the latest market trends and fulfilling legal obligations concerning contracts and all other requirements pertinent to the transaction.
With four decades of experience and leadership in the Cayman real estate industry, ERA Cayman broker/ owner Jeanette Totten advises clients to look for specific qualities when choosing a real estate professional to work with.
"Honesty, integrity, and knowledge of the market are some of the important qualities that any trusted realtor must possess," Jeanette points out. "On top of this, they should also be highly qualified in writing contracts and must know the market status on a day-to-day basis — which means keeping themselves up to date on market prices seven days a week, month after month."
By placing emphasis on the importance of mentorship and professional development training in polishing the skills and expertise of its members, the ERA Cayman team has established a reputation for being among the most sought-after real estate professionals in the country.
Let's meet two of ERA's top agents in the Cayman Islands.
Unrivaled professionalism and attention to details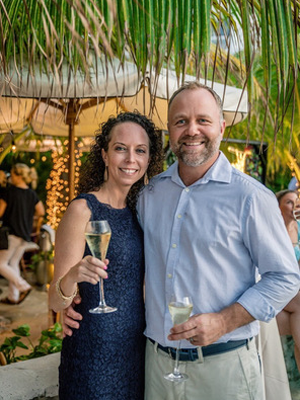 After a decade of experience in the hospitality industry, Kristina King began her career as a professional realtor in 2015 when she joined Jeanette and Robert Totten's Cayman Luxury Property Group (now ERA Cayman Islands).
Since then, Kristina has proven herself to be a highly valuable member of the team, consistently closing impressive property deals and captivating clients with her expertise, warmth, and focused attention.  "She stays on top of the sale from the very beginning until past the closing," observes Jeanette.
Kristina's parents moved to the Cayman Islands in the 70s, and she was born a few years later. She grew up in South Sound and attended local schools before pursuing her studies in Canada. Upon returning to Cayman, she began working in the restaurant business where she first discovered her passion for customer service.
"We have known Kristina since she was a child as she lived in a condo complex with a good friend of ours," says Jeanette. Fully aware of her exceptional people skills, vast knowledge of the islands, and outstanding work ethics, Jeanette immediately saw Kristina's potential when she decided to make the transition towards becoming a real estate agent.
Since joining the real estate industry, Kristina has helped numerous clients find and purchase their dream property in the Cayman Islands — whether it be a starter home, a parcel of land, a vacation condo, or a multi-million-dollar luxury villa. "Kristina has sold many properties from US$50,000 to over US$4 million," says Jeanette. These include a lovely beachfront condo in The Commonwealth worth US$4,500,000, as well as a luxury villa in The Renaissance whose current value is over three million dollars.
With every transaction, building good customer relationship is her top priority finding it extremely rewarding to make people happy.
"Kristina is amazing," wrote a satisfied client after she and her fiancé successfully bought their first very first property in Cayman. "She was extremely helpful, patient, so much fun to be around and always ensuring we are on the right track with important deadlines and details! She was always a text or phone call away and made sure that we understood everything. She helped us through many obstacles along the way to finding our property and the closing process went seamlessly. I would highly recommend that you choose Kristina King!"
Another client who has worked with Kristina on several projects attested that this ERA agent is "extremely knowledgeable on the local market and always has a game plan. She is very efficient and always looks out for my best interest — a very strong negotiator. I am glad to have her on my side."
Unique and in-depth knowledge of the islands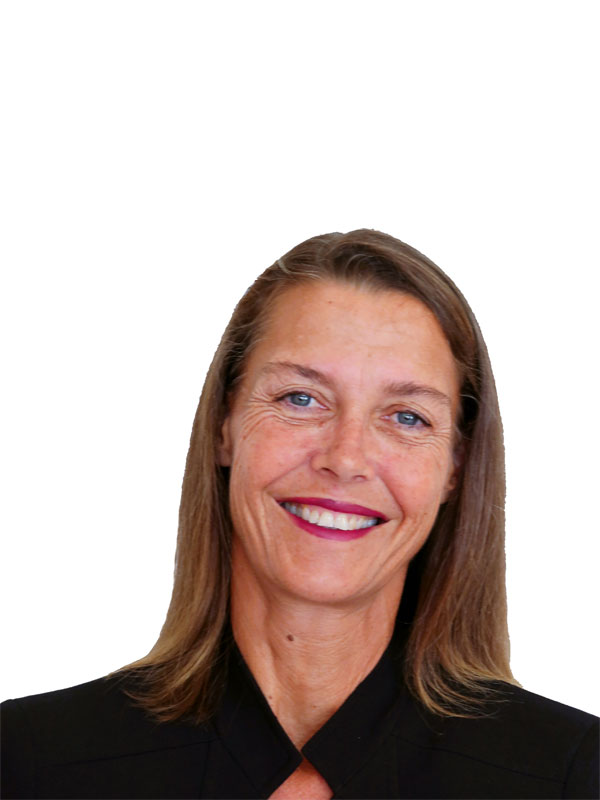 Originally from South Africa, it was her passion for diving and outdoor adventure that first brought Liesel Van Der Touw to the Cayman Islands some 25 years ago. Fascinated by the idyllic beauty and peaceful environment that she found here, she eventually moved to Cayman and has called it home ever since.
Having explored and resided in all three islands, Liesel chose to settle down within the rugged landscape of Cayman Brac where she found the slower pace of life and deeply rooted community spirit particularly appealing.
While she had worked in the banking and tourism industries for many years, Liesel decided to venture into real estate as her way of helping property seekers find their own piece of paradise amid the natural splendor of the Cayman Islands.
It was Liesel's unique and in-depth familiarity with Cayman Brac that first caught the attention of the ERA Cayman owners. "We had been looking for a full-time agent on the Brac for quite some time," recalls Jeanette Totten.  "The company she had been working for closed down and as soon as I heard that, I called her up. After speaking on the phone, I hired her and then flew over to the Brac to personally meet her."
Liesel joined ERA Cayman in 2022, saying she was drawn by the company's professionalism and attention to details.
As part of Team ERA, her extensive and direct knowledge of Cayman Brac has quickly catapulted Liesel to becoming one of the top realtors in the Sister Islands, where there has been a surge in property sales over the last few years. A recent listing that has drawn attention is the Irish Cottage, a stunning beach home in Cayman Brac that is selling for US$ 2,900,000.
"Liesel Van Der Touw is a first-class real estate agent," said a delighted client who has worked with her on several properties in Cayman Brac. "She is kind, courteous, knowledgeable, informative, and very patient. I don't recommend people lightly but I would list with her again in a heartbeat."
"Like most of our agents, Kristina and Liesel are accomplished professionals from diverse industries who have developed a keen interest in real estate and decided to seriously pursue it," observes Jeanette Totten. "They bring with them not only their unique talents, personalities and skill sets, but also their deep love and appreciation for the Cayman Islands, especially its culture, people, and natural environment."
"This makes both of them — as well as each and every member of our team — truly an asset to the company and to their prospective clients."
Inquire for More Information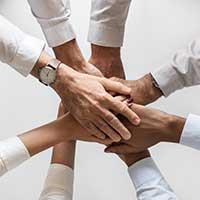 ERA Blogs are written in-house. It is a team effort and we all contribute our ideas and suggestions. ERA is a diverse Team of Real Estate Agents who each have specialties. We have Seven Mile Beach Real Estate Experts, Beachfront Real Estate Experts, Commercial Real Estate Experts and everything you could possibly need when looking for a Real Estate Team. The blog is summarized and submitted by ERA's Web Team.