So many choices, so little time.
With the demand for real estate in the Cayman Islands soaring to an all-time high, the competition for securing prime property has become fiercer than ever, especially since the number of available properties is still much lower than it was prior to the pandemic.
To help interested buyers and investors zero-in on some of Cayman's most exciting real estate finds, as well as its most important new property developments, ERA Cayman broker Jeanette Totten gives us a preview of what she considers to be the hottest properties on the market this season.
Beachfront luxury homes
Topping the list of the hottest beachfront luxury homes this season is the Seaforever – Beachfront Home on 7M (MLS#: 415046) — aptly named for its absolutely incredible view of the entire Seven Mile Beach coastline, stretching out into the Caribbean Sea. It features a magnificent Grand Salon replete with two-storey-high ceilings and glass windows that allows you to enjoy an abundance of natural light and breathtaking views of the beach and sea. Jeanette points out that private homes on Seven Mile Beach are extremely rare, so to find one that is incredibly spacious and furnished to the highest standards is a priceless find!
Equally enticing is Stepping Stone (MLS#: 413157), a new, Balinese-style oceanfront villa located in the East End district. This 4-bedroom family home was meticulously designed to capture the azure splendor of the Caribbean Sea and masterfully crafted using quality materials from around the world for a unique touch of Balinese-Pacific Rim brilliance.
A popular rental villa at Rum Point, it's easy to see why Two Rainbows (MLS#: 414702)
makes the grade as one of the hottest beachfront properties available today. This stunning, 5-bedroom property is located on Sand Point, one of the most private and prestigious addresses in the Cayman Islands. Outdoor amenities include a pool, hammocks, a picnic table for al fresco dining, and screened-in porches perfect for entertaining or simply unwinding with family and friends.
Waterfront condos
If a luxury waterfront condo is closer to your preference, then look no further than these plush and well-appointed properties on Seven Mile Beach. A prime example is the spectacular Watermark Ground Floor Estate Residence (MLS#: 414660). Located at the most prestigious beachfront residential development on SMB, this stunning property at Watermark is uniquely designed as a ground floor, penthouse-type residence. Its massive beachfront is 80 feet wide – over two times the width of almost all other neighboring residences. Elevated covered and open porches overlook a lush garden area with its own private pool, plus a private gym and master bedroom with adjoining study all situated along the generous beachfront.
Not to be outdone, The Residences at Mandarin Oriental Grand Cayman (MLS#: 413867) boasts of a 4-bedroom West Tower Penthouse with 360-degree views — the ultimate location to enjoy Grand Cayman's fabled sunsets! Its large terrace also features an outdoor kitchen with seating bar and dining area, seating areas, a private swimming pool, and sunning deck for the ultimate in beachfront entertaining.
Also highly recommended are the Aqua Bay Corner 2 Level Penthouse with Private Pool (MLS#: 412477) and the Watercolours  Immaculate Corner Residence (MLS#: 413898), both located on West Bay and likewise considered to be among the finest, most well-appointed residences on Seven Mile Beach.
Best for first-time buyers
"Buying your first home can be very exciting but at the same time, it could also be quite daunting," says Jeanette, which is why she recommends working with an experienced real estate agent who can help you find the ideal property that suits your budget and lifestyle needs.
If you're in the market for your first home in Cayman, Jeanette recommends that you look at these three hot properties on the market: Kings Point Ocean Front Condominium (MLS #: 414366), Arza West Bay Phase 1 (MLS#: 414050), and Morganville Building 2 Floor 1 Studio Unit (MLS #: 414833). All these charming condominium properties are priced below CI $400,000 and provide the perfect abode for single professionals or couples who are ready to venture out on their own.
Island homes
For buyers looking for a more down-to-earth experience in island living, these island homes provide authentic tropical dwelling spaces at tremendous value.
Just a 20-minute drive to George Town, the Savannah Family Home – Pool and Garden (MLS#: 414962) in the Savannah/ Lower Valley district is a beautifully maintained 4-bedroom family home that is set amidst a lush oasis of green, dotted with mature fruit trees that are irrigated from the property's own deep well. Inside, the living areas offer abundant sunlight and a splendid view of the pool.
Both located on the nature lovers' paradise that is Cayman Brac, Outbrac (MLS#: 414870) and Cayman Brac Central – Ocean View (MLS #:414449) are delightful ocean view homes situated close to the majestic limestone ridge that is Cayman Bluff. The two properties are easily accessible from the airport and situated amidst the tranquil, safe, and welcoming atmosphere of the island that is home to many of Cayman's most remarkable natural wonders.
Land
As real estate development in Cayman continues to soar, investing in raw land has become an attractive option for investors who are willing to wait over a period of time to maximize returns.
Keep an eye on Clipper Bay Lot with 50-foot Dock (MLS#: 414947) on West Bay, The Channels Canal Front (MLS #: 414931) in Savannah, and Sailfish Quay Canal Lot A (Sunrise Landing) on Prospect — all of which are canal front prime property situated in low density residential areas.
For beachfront raw land, check out this Beach Front Parcel (MLS#: 414460) in Bodden Town and Beachfront .50 Acre Lot Little Cayman (MLS#: 414323) at Little Cayman East for serene settings and spectacular views — plus a great opportunity to own a beautiful beachfront property.
New developments to watch out for
Among the numerous real estate developments spreading rapidly across Grand Cayman, the following are considered among the hottest deals of the season: Watermark Seven Mile Beach (MLS #:411649), The Residences at Mandarin Oriental Grand Cayman (MLS #: 413865), Serrana Second Floor Corner 201 (MLS#414575),  and Dolphin Point Club 309 (MLS#: 410811) which are all 3-bedroom luxury resort condominiums along Cayman's most celebrated stretch of white sand beach.
Similarly, the 4-bedroom waterfront unit on Nautica Marina Residences (MLS#: 414524) is gaining a lot of interest because of its very competitive price point — offering its future owner the perfect opportunity to secure a luxury seafront property at tremendous value!
If you want to know more about these featured properties, our ERA Cayman team of professional real estate agents would be more than happy to assist you.
Inquire for More Information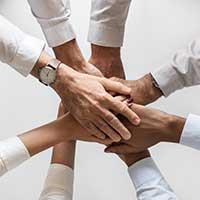 ERA Blogs are written in-house. It is a team effort and we all contribute our ideas and suggestions. ERA is a diverse Team of Real Estate Agents who each have specialties. We have Seven Mile Beach Real Estate Experts, Beachfront Real Estate Experts, Commercial Real Estate Experts and everything you could possibly need when looking for a Real Estate Team. The blog is summarized and submitted by ERA's Web Team.