Obtaining a Golden Visa is one of the easiest ways for ultra-high net worth individuals and their dependent family members to become legal residents  of a foreign country, with the right to travel, live, work, study, and enjoy health care benefits within that jurisdiction. Some programs can also lead to citizenship, depending on the host country's residency requirements.
At present, there are over 30 countries worldwide offering Golden Visa programs, mostly in Europe, Asia, and the Caribbean, in which applicants are required to make a significant investment through capital transfer, investment funds subscription, donation, or the purchase of real estate property.
In most cases, relocation is entirely optional and residency can be maintained simply by visiting the host country on a required number of days each year.
Why more investors are opting for "domicile diversification"
There are many reasons why wealthy investors and their families seek alternative residence and citizenship options, especially in an increasingly unstable global environment.
According to leading residence and citizenship by investment advisors, Henley & Partners, domicile diversification through investment migration has become essential in a volatile world: "To cover all eventualities, an integrated portfolio of complementary investment migration options will create optimal value by permitting ultra‑high‑net‑worth individuals and their families to live, work, and invest in a suite of locations worldwide, thereby hedging manifold levels of volatility and creating enhanced‑yield."
For some nationalities, investing in a country with a stronger passport would allow them to the ability to travel freely and increase their global mobility.
On the other hand, with all the political tension and upheavals going on around the world, obtaining residency in a different country can also be  seen it as a legacy planning tool that allows affluent investors to diversify and secure their wealth and lifestyle portfolios,  ensuring they are not all in the same location in the event of social or economic turmoil.
Safety and security are also key drivers for the trend towards domicile diversification, made more intense by the desire to flee the constricting impacts brought about  by the coronavirus pandemic, as well as the threats of climate change and global warming on certain nations.
Real estate as a gateway to residency in Cayman
For many investors, purchasing real estate is one of the most appealing ways to earn residency in a foreign jurisdiction, simply because it gives them access to a stable asset whose value can be expected to increase over time — whether they are planning to use their property as a primary residence, a vacation home, a rental property, or a retirement home for the future.
This is particularly true in the Cayman Islands, where real estate sales and development is among the top revenue-earning industries, along with tourism and financial services.
Aside from its stable political status as a British Overseas Territory, the Cayman Islands is also a major offshore financial center that is consistently ranked as having one of the highest GDPs and standards of living in the world.
Home to a peaceful community of local and international residents, the Cayman Islands is a tax-neutral country with absolutely no income, property, or corporate taxes, and no restrictions on foreign ownership of real estate.
On top of all these, Grand Cayman is also home to the award-winning Seven Mile Beach, one of most beautiful beaches in the world, making it one of the most idyllic places to stay in the Caribbean.
With its many advantages, as well as its strategic location that makes it easily accessible to many gateways around the world, Cayman's Residency By Investment Programs continue to be popular, especially for the more discriminating investors who value exclusivity, serenity, and a higher quality of life.
There are two ways for wealthy private investors to obtain permanent residency in Cayman through the purchase of real estate:
Certificate of Permanent Residency for Persons of Independent Means is available to persons who invest a minimum of CI$ 2-million in developed real estate in the Cayman Islands. This allows the certificate holder to reside indefinitely in Cayman, as well as the option of seeking naturalization as a British Overseas Territories Citizen and, thereafter, the right to be Caymanian. The holder and their spouse can also obtain permission to work in the Cayman Islands.
Residency Certificate for Persons of Independent Means is for persons who wish to reside long-term in the Cayman Islands without the right to work. Among other financial standing requirements, applicants should invest a prescribed minimum amount in developed real estate in the Islands, depending on where they intend to take up residence (i.e. at least CI$ 500,000 investment in in Grand Cayman, and at least CI$250,000 in Cayman Brac or Little Cayman). A successful applicant will be granted permission to reside in the Islands for a period of 25 years (renewable).
If you want to know more about investing in real estate as a pathway to residency in the Cayman Islands, our team of trusted and knowledgeable ERA sales agents will be more than happy to assist you.
Inquire for More Information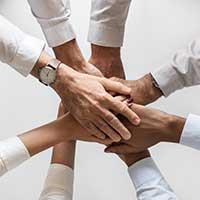 ERA Blogs are written in-house. It is a team effort and we all contribute our ideas and suggestions. ERA is a diverse Team of Real Estate Agents who each have specialties. We have Seven Mile Beach Real Estate Experts, Beachfront Real Estate Experts, Commercial Real Estate Experts and everything you could possibly need when looking for a Real Estate Team. The blog is summarized and submitted by ERA's Web Team.