When buying a vacation home, location is king. And this is the primary reason why the Cayman Islands remains a top destination for property investors looking for a second home, particularly in the high-end, luxury market.
Simply put, owning a vacation home in Cayman gives you direct and unlimited access to your own private piece of paradise — a unique opportunity to commune with the natural splendor of a tropical wonderland while at the same time, enjoy the all the comfort and conveniences of contemporary living in a sustainable, eco-friendly setting.
Cayman's iconic beaches, spectacular dive sites, and other natural attractions need no further introduction. These amazing brush strokes of emerald, azure, and ivory stretched as far as the eyes can see are probably the initial attractions that enticed you to consider investing in a vacation home in the first place. The fact that Cayman is also tax-neutral and is considered one of the safest places in the world would make for some scrumptious icing on the cake.
Now the question is: Where should you start looking?
As mentioned earlier, location is the most important consideration in any form of real estate investment because it is the driving force behind the value of the property. Whether you are purchasing a mansion, a house or a condo unit, you can have your living spaces designed or renovated to suit your personal taste. But you cannot simply alter or transform an entire neighborhood. This makes it imperative for you to seriously consider your own expectations and lifestyle preferences, as they will guide you in determining the best location for a vacation home that ticks all the boxes.
Rum Point and Cayman Kai — for picture-perfect family holidays
With over 40 years of experience in helping international clients find their dream home in the Cayman Islands, ERA Cayman broker and co-owner Robert Totten shares with us his top three locations for finding a vacation home in this Caribbean paradise.
"If you are looking for a beachfront single family home on Grand Cayman, the best area to concentrate your efforts on is the Rum Point area — especially the residential development of Cayman Kai," Robert advises.
Tucked quietly in the picturesque north side of Grand Cayman, Rum Point is known for its white sandy beaches and crystal clear waters, ideal for swimming, snorkeling, kayaking, and other family-friendly outdoor activities befitting a slow-paced, stress-free island life.
If your idea of beach holiday is one that is best enjoyed in the company of family and loved ones, check out some of the gorgeous properties available in the Rum Point and Cayman Kai areas, such as Kookaburra Kai on the famous Sand Point Road, the luxurious family home Compound Kai, and the Emerald Sea House with a spectacular view of the beach front, among others.
Enjoy the holiday vibe at Seven Mile Beach
Named one of the best beaches in the world, Seven Mile Beach is one of the reasons why Cayman is known as one of the top ultimate island destinations in the Caribbean.
Aside from its iconic coral sand and sparkling clear waters, Seven Mile Beach is also home to the most luxurious resorts and residential properties on the island. Not surprisingly, this area is the most popular and most developed location on Grand Cayman, with a wide range of world class dining, shopping, and recreational amenities conveniently situated within its majestic stretch or on nearby towns.
According to Robert, if you love fine dining and bar-hopping, retail therapy (aka shopping), or indulging an active lifestyle that involves all sorts of watersports and beach activities, then the Seven Mile Beach corridor could be your best bet in finding your ideal vacation home. Check out this comprehensive guide on the most sought-after residential properties on Seven Mile Beach!
Discover the tranquil charm of West Bay
Finally, if you want to be close to the island vacation amenities but hate crowds and traffic, then Robert advises that you concentrate on the West Bay peninsular area.
Situated close to Seven Mile Beach and only a short drive to extensive premium dining, West bay is a charming residential neighborhood that is ideal for vacationers who desire a tranquil ambience and a more authentic local experience.
To find your peaceful sanctuary in Cayman, check out the West Village development and other available residential properties in the West Bay area.
According to Robert, while all three locations are equally attractive, they all have unique personalities, with distinctive features and amenities that contribute to an exceptional vacation experience. He also adds that property values are appreciating at a very good rate, island-wide.
If you want to know more about buying a vacation home in the Cayman Islands or would like to schedule a viewing, our team of experienced and knowledgeable ERA realtors will be more than happy to help.
Inquire for More Information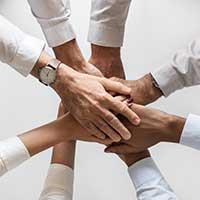 ERA Blogs are written in-house. It is a team effort and we all contribute our ideas and suggestions. ERA is a diverse Team of Real Estate Agents who each have specialties. We have Seven Mile Beach Real Estate Experts, Beachfront Real Estate Experts, Commercial Real Estate Experts and everything you could possibly need when looking for a Real Estate Team. The blog is summarized and submitted by ERA's Web Team.