Celebrating a Golden ERA
ERA Cayman Islands joins its global family in celebrating the 50th anniversary of its mother company, ERA Real Estate!
Having been a major contributor to the local real estate industry for many years as the Cayman Luxury Property Group, brokers Jeanette and Robert Totten decided it was time to offer clients a stronger international presence by becoming part of a global franchise — thus signaling the birth of ERA Cayman Islands in 2019.
"Joining the ERA family of professional realtors is one of the best decisions we've made for our business," says Jeanette. "As part of an established global network, ERA Cayman Islands has been able to easily connect with agents all over the world and reach out to more international clients."
"Brand recognition is very important to the real estate industry," she adds. "We joined ERA because we came to the realization that being a franchise offered many advantages in a globally connected world. Foreign buyers are more inclined to trust a company that is part of a larger entity."
A trailblazer in the global real estate industry
Recently honored as one of the top franchises in the world at the prestigious  Entrepreneur Franchise 500, ERA Real Estate was cited for its outstanding performance in different areas of business, including unit growth, financial strength and stability, and brand power.
The company was founded in 1971 by Jim Jackson and was originally called Electronic Realty Associates — thus its present acronym, ERA. From its inception, ERA had the vision of utilizing the latest modern technology to promote ease of transaction and provide the highest quality of service to its clients wherever they may be.
With its trailblazing spirit, ERA became the first real estate franchise to expand internationally and also the first to post listings online.
Aside from making the use of technology a priority, ERA has also contributed significantly to important developments in the real estate industry.
In 1973, the company pioneered the  first nationwide home warranty program in the US market. Then a few years later, it introduced the ERA Sellers Security Plan, a unique proprietary program which offers qualified sellers unparalleled peace of mind by guaranteeing that that their house will be sold at a specific price and timeframe that meets their requirements.
With leadership, creativity, and innovation deeply imbedded in its DNA,  the last five decades saw ERA Real Estate grow and expand into becoming one of the top residential franchise brokerage networks in the world.
Collaboration, communication, community
Today, the ERA Real Estate network is driven by a powerhouse team of over 36,000 affiliated brokers and independent sales associates networking across 35 countries and territories worldwide..
ERA Cayman Islands is part of its Caribbean expansion which was launched in 1999.
As one of the world's most successful franchise operations, ERA Real Estate prides itself in building a system that is built upon the principle of collaboration. While each ERA office is independently owned and operated, franchise owners are guided by the idea that "by working together and helping one another, a stronger community of real estate professionals could be built."
Franchise owners are also provided extensive training and support by the company in its effort to build a global community of real estate professionals who are able to "combine local neighborhood experience with up-to-the-minute real estate resources to deliver the results home buyers and sellers need today."
Having been a market leader for half a century, ERA Real Estate understands that every search, every showing, every staging, every offer, and every closing are all unique. Communication is important — following up and following through. That's why all ERA brokers and agents are committed to make the time and effort to understand the clients' needs and to find the right solutions, whether they are finding or selling a home.
And just like with every ERA office anywhere in the world, Jeanette avers that ERA Cayman Islands is dedicated to keeping its real estate transactions as simple and straightforward as possible.
"Our agents, who are mostly Caymanian, have a deep and experiential knowledge of the local community. They are also highly trained professionals and are fully equipped to address the most frequently asked questions about buying and selling property the Cayman Islands," she concludes.
Inquire for More Information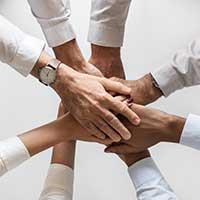 ERA Blogs are written in-house. It is a team effort and we all contribute our ideas and suggestions. ERA is a diverse Team of Real Estate Agents who each have specialties. We have Seven Mile Beach Real Estate Experts, Beachfront Real Estate Experts, Commercial Real Estate Experts and everything you could possibly need when looking for a Real Estate Team. The blog is summarized and submitted by ERA's Web Team.