The new year opened with great news for families waiting to travel to the Cayman Islands as the country entered Phase 5 of its reopening plan last January 20, easing travel restrictions for children.
Under Phase 5, children under 12 years who arrive as travelers — whether Caymanians, residents or visitors — will be permitted to enter the country and assume the vaccination status of their adult travel companions. If they belong to a fully vaccinated household, that means they are also exempt from quarantine.
This comes as a welcome development for families with younger kids who have been longing to take a well-deserved, safe, and enjoyable holiday in one of the most preferred luxury destinations in the Caribbean.
What's in Phase 5?
Guided by a stringent "safety first" protocol, Phase 5 is the last stage of a five-phased strategic reopening plan aimed at a safe and deliberate reopening of Cayman's borders to travel and tourism after an extended lockdown period.
Some of the most salient features in Phase 5 are as follows:
Who can travel:  All vaccinated travelers (securely and non-securely verifiable)  regardless of nationality or status; unvaccinated Caymanians, residents and work permit holders; visitors who have close ties to the country (such as owners of local properties and businesses, or who are a spouse, civil partner, parent, step-parent, child, grandchild, step-child, or grandparent of a Caymanian or resident); travelers below the age of 18 that are vaccinated with one dose when coming from jurisdictions that only allow one dose for this age group; unvaccinated children age 11 and younger.
Who cannot travel: Unvaccinated tourist visitors (including unvaccinated children 12 years and over) who do not have close ties to the country, as well as unaccompanied tourist visitor children are not permitted to enter. Cruise travelers are likewise not allowed to enter at this time.
Traveling with children: Unvaccinated children under age 12 will assume the vaccination status of their adult travel companions. Meanwhile, unaccompanied unvaccinated children in the same age group will be subject to the 60% rule for rate of vaccination of the country from which they are traveling.
All children age 12 and over are required to be vaccinated to be exempt from quarantine
Pre-arrival COVID testing:  All inbound travelers age 5 years and over must provide a negative result from a PCR or certified antigen-detecting rapid diagnostic test (LFT) taken no earlier than the day before departure.
Quarantine period: Quarantine is no longer required for securely verifiable fully-vaccinated travelers, as well as non-securely verifiable fully-vaccinated travelers  who have spent at least 14 days prior to travel in a country with vaccination rates that are 60% or higher for the first dose of the vaccine. Also exempt from quarantine are Caymanians/ Permanent Residents who were fully vaccinated with an approved vaccine (locally or overseas), and unvaccinated children under 12 who are assuming the vaccinated status of their adult travel companions.
Travelers exempt from quarantine are still required to undergo a certified lateral flow test (LFT) on days 2, 5, and 7 of their arrival, for a total of three tests.
Those who are not exempt from quarantine shall isolate for a period of 7 to 10 days, depending on their vaccination status and the vaccination rate of the country where they are traveling from.
Travel certificate: All incoming travelers are required to apply on the Travel Cayman Portal and will be issued with a travel certificate that is required for entry. It is recommended to apply at least five days before departing for the islands.
Detailed information on travel protocols under Phase 5 may be obtained from the official government website.
A good time to invest in real estate
With less stringent requirements for incoming travelers, the demand for holiday homes and vacation rentals in Cayman are expected to soar, regardless of the season.
As Cayman steadily heads towards a full reopening, we can expect a heavy influx of  tourists and long-term visitors who have been eagerly waiting to indulge in sun, sea, sand — and space — in a safe and luxurious island destination.
Travel experts have talked about revenge travel as becoming a rage over the next few years, in which holiday-makers are more likely to upgrade their usual vacation arrangements and spend more time outdoors — making up for lost time with a vengeance!
If you are in the market for a vacation home for you and your family, or one that you can rent out to island holiday makers, this is the perfect time to invest in Cayman luxury and residential properties. Find your ideal property here or get in touch with any of our ERA Cayman agents who will be happy to assist you.
Inquire for More Information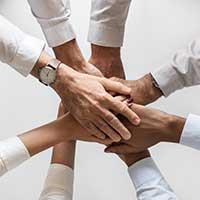 ERA Blogs are written in-house. It is a team effort and we all contribute our ideas and suggestions. ERA is a diverse Team of Real Estate Agents who each have specialties. We have Seven Mile Beach Real Estate Experts, Beachfront Real Estate Experts, Commercial Real Estate Experts and everything you could possibly need when looking for a Real Estate Team. The blog is summarized and submitted by ERA's Web Team.