Real estate property investment continues to be a gainful venture, especially in the Cayman Islands.
Despite the many restrictions and volatile conditions brought about by the COVID pandemic to economies around the world, the real estate industry in the Cayman Islands continues to be stable and has shown very little fluctuation over the last two decades — thus enjoying the continued confidence of the global market and the support of the Cayman government for its significant contributions to the national economy.
With the wide variety of rewarding investment opportunities available here, it is not surprising that the Cayman Islands continues to be a popular destination for ultra-high net worth individuals who are attracted not only to the impressive real estate listings available, but also to its excellent standard of living, tax-neutral status, and of course, its incomparable world-class beaches.
Real estate property investment is a trend that is expected to continue in the foreseeable future. According to the recent Global Wealth Report, despite the life-altering impacts of the pandemic, 2020 also saw the emergence of more than five million new millionaires worldwide — an astounding leap from the year before.
At the same time, the number of UHNW individuals — or those with investable assets of more than $30-million — increased by24% around the world.
Investment experts believe that as the trend of growth in personal wealth continues, so will the client base of property investors that are attracted to the Cayman Islands.
Why invest in Cayman property?
Much has been said about the many advantages of investing in Cayman real estate. Here's a quick round-up of the top factors that are hard to beat anywhere else:
Variety of choices available to overseas buyers – Cayman offers an extensive selection of type of real estate investment opportunities — from luxury real estate to beachfront condos, private residences to live in or rent out, strategically located commercial property, as well as land that can be developed for residential, agriculture, or tourism purposes.That all these listings are available to overseas buyers without restrictions is a major advantage the Cayman Islands holds over other Caribbean destinations.
No ongoing taxes or property taxes – A definite plus for international clients, Cayman is among the 9 expat-friendly countries with no capital gains taxes. In most cases, land can be held indefinitely with no obligations to build and no annual taxes due, making land ownership a profitable long-term investment opportunity. There is also no requirement to pay taxes on income from leasing a property, which makes owning Cayman property a source of rental income throughout the year.
Availability of financing from local banks – As one of the world's busiest centers for banking and investment, Cayman provides property investors with a variety of mortgage and financing options from local banks with very competitive interest rates.
Which property is best?
In determining what kind of real property investment works best for you, several factors come to play:
Location – Probably the most obvious — and most significant — consideration in buying investment property. Where is it and why do you want to invest there? What do the demographic data say about the quality of life in this area? And are the real estate trends stable and reliable?
Investment Goals – What type of real estate property works best with your current or desired investment portfolio? What is your real estate investment plan — do you want quick returns or are you in for the long haul?
Budget – Real estate property valuations are largely determined by location, size, and market demand, among other considerations. Having a budget in mind will help you narrow down your search and focus on the properties within your preferred price range.
Top Cayman investment properties
To help you decide on what type of real estate to invest in, here are some of the top property investments that are currently available in the Cayman Islands:
Luxury properties – At ERA Cayman, luxury is at the core of our business. Whether you are in the market for luxury homes, condos, land or other exciting new developments, we have an array of carefully-curated, choice properties at your fingertips!
Residential properties – With Cayman's reopening to fully vaccinated travelers on November 20, we can expect a deluge of tourists and long-term visitors who have been waiting for over a year to indulge in sun, sea, sand — and space.
Travel experts foresee revenge travel as becoming a rage over the next few years, prompted by a surge of eager holiday-makers who are expected to spend more time outdoors and are more likely to upgrade their usual vacation arrangements and make up for lost time with a vengeance! If you are in the market for vacation rentals, this is the perfect time to invest in Cayman residential properties.
Commercial/ Business properties – With so many individuals, families, and even businesses migrating to the Cayman Islands, especially after it has been established as one of the safest countries in the world during the pandemic, we can also expect a surge in demand for commercial and business spaces — from storage facilities, to retail shops and office spaces. In fact, Grand Cayman's commercial space rental market is one of the most lucrative in the Caribbean region as demand continues to rise beyond the capital of George Town and into other key areas on the island.
Land – With property development in Cayman on an all-time high, investing in raw land may be attractive for seasoned investors that are willing and able to wait over a period of time to maximize returns. One advantage of buying in the Cayman Islands is the presence of professional real estate brokers and agents who can greatly assist in handling issues such as issuance of permits, zoning restrictions, and other legal issues the buyer might encounter during the transaction.
Inquire for More Information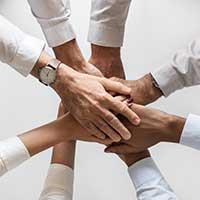 ERA Blogs are written in-house. It is a team effort and we all contribute our ideas and suggestions. ERA is a diverse Team of Real Estate Agents who each have specialties. We have Seven Mile Beach Real Estate Experts, Beachfront Real Estate Experts, Commercial Real Estate Experts and everything you could possibly need when looking for a Real Estate Team. The blog is summarized and submitted by ERA's Web Team.