Property Development
Property development in the Cayman Islands has been moving at a fevered clip lately, as anyone who spends any length of time here can clearly see. This booming building activity has increased even more lately as property developers are rushing to get approval for the projects in the wake of the announcement that the Central Planning Authority recently announced a "last chance" opportunity for builders to see their applications reviewed before a loophole allowing stamp duty discounts is closed by the government.
Projects
Among the many projects that recently sought and received approval are the Dolphin Point development in West Bay – which will feature 43 new condos and The Mantras. The Mantras is a fifty-unit complex located on South Sound Road that will run to the tune of $15 million dollars to complete. Also receiving an approval is the Baer Development project that will see a new twenty-six-unit complex that will be located in George Town proper. South Sound Condos got the green light for fourteen units on South Sound Road and Winsom Prendergrast has been okayed for twenty apartments in West Bay.
Why the Rush?
So why the new invigorated rush to get planning approvals? Well the Cayman Islands government recently announced that there would be legislation rolling out to make changes to the Stamp Duty Law. Described by government as a "loophole", the old laws had allowed for home purchasers to pay the stamp duty on the price of the raw land. Now they will have to pay a stamp duty that is levied on the finished real property – which could swing these fees tens of thousands of dollars (or more). Needless to say, it's all about saving that sweet cheddar cheese.
Old Fee Laws
Property developers that were given planning permission before the first of July 2019 have been allowed to utilize the advantages of the old fee laws and offer their properties on the market at a lower cost. As many of the projects that developers were planning to construct were submitted before the July deadline – the Cayman Islands Planning Department announced a special meeting back in June to review them all. When all was said and done six new developments, spread all throughout Cayman's districts, were approved. The costs to complete all of the approved new construction is said to be to the tune of +/- $85 million dollars. The oceanfront development located at Dolphin Point in the West Bay district is the biggest project recently approved and it is expected to take fifty million dollars to complete. There used to be a development there, but it was heavily damaged when Hurricane Ivan decimated Cayman. It has since been removed. The new structure will be set back further from the sea and will be featuring parking on the first level to mitigate any possible future property damage caused by storms and water inundation.
Loophole
The Cayman Islands Government passed legislation last year to address this stamp loophole and delayed implementing it until this year. It was their contention that this change will generate more money, but detractors say that it could have an adverse effect on the housing market in Cayman and perhaps make it more difficult for people to buy homes.
As with much in life, it's all about that sweet cheddar cheese. $$$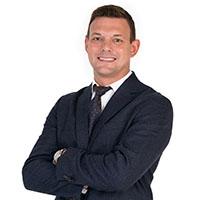 John has been working as an agent with ERA Cayman Islands for 8+ years specialising in high-end real estate, hospitality and property management. Formerly of Vail, Colorado; John has set down his roots in Grand Cayman. John holds a degree in business law from the University of Saint Thomas.