One of Grand Cayman's last beloved beach bars is moving. The lease is coming up and it will be time to find a new location.
The owner plans on doing just that. Calico Jack's owner Handel Whittaker has an agreement to lease land at Barker's Beach and has submitted a plan seeking permission to remove roughly 180,000 square feet of sea grass to create a usable swimming area as part and parcel to the new beach bar's West Bay location.
The grass removal, and the relocation of the bar, are part of a greater plan encompassing the twenty plus acres of beachfront land owned by DART. DART, in turn, is supporting Mr. Whittaker's application to develop the area to attract cruise ship tourism to the district of West Bay. Also included in the coastal works application are a 300-foot pier and a 120-foot dock for boats and other visiting craft. The application has drawn some resistance and has even spawned an online petition. The decision will rest with the cabinet with input from the National Conservation Council, as per usual. Calico Jack's owner Mr. Whittaker has stated that "people don't want to go to the beach and not swim" and has also remarked that he feels that the new facility will be great for cruise-shippers, tourists and local patrons alike. He also hopes that the people of West Bay will benefit by increased business and opportunities. Mr. Whittaker's lease at the bar's current location is up in 2020 so he is hoping to transition to the new location shortly thereafter.
Mr. Whittaker's current lease is with DART and they had stated that they support his application for the coastal works. They also have remarked that they are in separate talks with the Cayman Islands Government to protect some 279 acres of land in the immediate area for a national park. They, along with the government itself, are the predominant landholders on the Barkers peninsula. They also released a statement saying that, "As the Cayman Islands' tourism needs continue to grow, the Barkers area in West Bay presents an option for low-impact tourism development."
On the converse, a change.org online petition has been set up urging government not to grant the coastal works license. The crux of their point of view is the fact that the area is in a marine 'Replenishment Zone' and that erosion as a result of the sea grass removal is a key factor to consider when approving or denying the application. There is also an issue with the removal of such a large swath of sea grass and the effect of that removal on the local turtle population.
One thing is for certain, Calico Jack's lease is up and if it wants to survive it will need to move. The question remains, will it be on to Barker's Beach in West Bay or will it be at some other, yet unknown, location?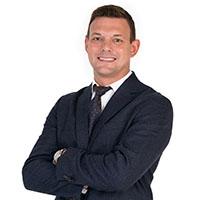 John has been working as an agent with ERA Cayman Islands for 8+ years specialising in high-end real estate, hospitality and property management. Formerly of Vail, Colorado; John has set down his roots in Grand Cayman. John holds a degree in business law from the University of Saint Thomas.