Coming back home to the Cayman Islands after being overseas has just gotten a whole lot easier.
The process of clearing customs has been streamlined and made quicker after the decision was made to no longer require passengers to fill out customs forms when they have no goods to declare. It is also set to be cheaper for residents to bring items in as there will be an increase of the "personal duty allowance" from three hundred fifty to five hundred dollars per person. The Cayman Islands Premier, Mr. Alden McLaughlin, recently announced that the increases on the values of goods that Cayman Islands residents can bring back into the islands without having to be assessed a duty from customs would start in November 2018.
These changes to the customs processes are being undertaken in the hopes that they will encourage passengers to be more truthful in their goods declarations. It is also hoped that these new streamlined processes will speed up the arrival and entry process into the islands and allow the customs officers on duty to put more of their energy and time into focusing on potential security threats at the airport. The Cayman Islands Customs Department also rolled out red and green customs channels to expedite the declaration of duties in an effort to cut down on the time passengers spend in cue at the airport whilst simultaneously allowing customs officers to perform effective inspections. When a passenger, then, enters the "green channel" they are declaring that they have nothing to declare and may or may not be inspected by customs officers. Passengers entering the "red channel" are declaring that they do have goods to pay duty on and can elect to prepay duties with a cashier before they collect their bags and enter the line. This system enables residents that have not gone over the dutiable limit to quickly move through the process and exit the airport.
Of the some seven hundred people that come through the airport on any given weekday only +/- ten percent of them have any goods that need to be declared. Arrivals double on the weekends and on busy holidays. As opposed to random selection, customs has recently been able to rely on intelligence tips to catch people trying to skip on paying duty. This effort is bolstered by the recent passing of legislation in government that allows the Cayman Islands to participate in the Advanced Passenger Information Program. This allows the nation to receive early warnings of people of note that are due to arrive on the island. The Premier feels that this is the best way they have to stop contraband items from entering the Cayman Islands. He also feels that most people in the Cayman Islands will welcome these changes and the new duty allowances. These allowances, however, are only applicable to goods being imported for personal use and exclude commercial goods. He cautioned that there could be higher fines if there are abuses of the new system. The new system, according to the Ministry of Finance, will result in a loss of roughly one million dollars a year to government.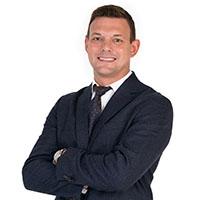 John has been working as an agent with ERA Cayman Islands for 8+ years specialising in high-end real estate, hospitality and property management. Formerly of Vail, Colorado; John has set down his roots in Grand Cayman. John holds a degree in business law from the University of Saint Thomas.