The actor Eva Amurrionce said that "a good teacher who can take the zero pay and help kids develop physically, emotionally, socially, is literally an angel".
It is no doubt that teachers are often underpaid and tasked with the Herculean mission of sculpting children's minds. Well teachers in the Cayman Islands got some good news recently as there will be a pay increase and more benefits for them coming in 2019.
The pay increase for the Cayman Islands schoolteachers will start next year and is part and parcel to a larger suite of changes in the education system. The minimum pay for new teachers in Cayman will be bumped to $4300 per month with an eventual goal of $5000 per month. The announcement came recently at a one-day training program at Red Bay Primary School. Some six hundred educators were in attendance. Officials stated that the increase to the lowest paid, newly hired teachers would trigger an increase across the board. Also announced at the meeting was the plan to re-start the construction on the John Grey High School. The crowd at the training program was very pleased with the announcement that a new policy would be enacted to allow teachers personal leave on a case-by-case individual basis. The authority to grant paid leave will now rest with the Director of the Department of Education (or someone they themselves designate). This will make things such as time off to travel for family affairs paid when before, under the old policy, these types of trips were unpaid time off.
A pay increase and new benefits for teachers weren't the only new policies that were rolled out. Because finding quality teachers can be an arduous process, teachers now hired during the middle of the school year will now be paid for their summer breaks. Also, an additional million dollars has been earmarked to enable the district to conduct school inspections bi-annually as opposed to every four years. The hiring of ten teachers for special needs students, an occupational therapist and a speech therapist was also announced.  Two of these new hires will be tasked full-time to Cayman Brac. Along these lines, the classification of students qualifying for special needs assistance has been made more inclusive. Some hard goods investments were also outlined and are to include new artificial covers for the outdoor fields at North Side, East End, Bodden Town and Red Bay Primary Schools. The Creek and Spot Bay Junior High Schools will also get these. A new school bus is being purchased for Bodden Town and other dated vehicles will see replacement. This includes two new special needs vans with wheelchair accessibility for those in need.
Currently the Cayman Islands Government has a budget surplus and this is allowing for these improvements to become a reality. Nearly everyone related to the matter is happy that some of these extra funds are being invested in the children and their futures. Good teachers will always be in high demand and hard to find. Hopefully with these investments and policy changes the Cayman Islands' schools can continue to improve the lives of the local children and the community as a whole.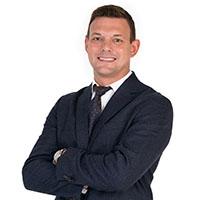 John has been working as an agent with ERA Cayman Islands for 8+ years specialising in high-end real estate, hospitality and property management. Formerly of Vail, Colorado; John has set down his roots in Grand Cayman. John holds a degree in business law from the University of Saint Thomas.