Get your ski boots and puffy coats ready Cayman! Cayman Airways has announced recently that a new route deal directly between Denver and the Cayman Islands has been inked and this paves the way for easier access to Colorado and the western United States en mass.
This new direct flight was announcing recently in Colorado at a press conference and at another one here in the Cayman Islands. These flights will run twice weekly and are to begin in 2019. This new deal makes the Cayman Islands the only island in the entire Caribbean with direct access to Colorado. Officials for the airlines have stated that this new flight is part and parcel to a larger strategy with the goal of increasing destination tourism to the Cayman Islands from the western United States and beyond. Moreover, a second direct flight is being mulled over that could connect Cayman to San Francisco or Los Angeles directly. These flights would require larger aircraft, which, in turn, would require that the current runway at Owen Roberts International Airport to be lengthened. This runway build-out is in the works and could happen as soon as the next couple of years and will coincide with the Cayman Airways delivery of a new fleet of Boeing 737s. These planes have a larger range that would enable Cayman Airways to fly anywhere in the contiguous United States, to Brazil and even on to London (with a stop in Bermuda of course).
Cayman Airways officials have remarked that they desire to keep this trend of expanding routes going. The future, they say, lies in moving further west and the addition of direct flights should give the regional airline a competitive edge in the already extremely competitive airline business. The eastern United States is already canvassed by other airlines operating in the Caribbean so the focus of Cayman's national airline will be westward. In keeping with this strategy, CAL will be cancelling its Dallas route and reducing flights to Cuba and Miami as demand has lessened for these services. Additionally, the flight to Denver will cost around five hundred dollars and the flight is expected to take around five hours to complete. It is expected that the route will initially cost the airline money but that blow will be lessened by a subsidy from the Cayman Island Government. This subsidy is justifiable as it is in line with the Ministry of Tourism's overarching "strategic tourism" plan to bring more new stay-over visitors to the Cayman Islands. These new visitors and the stimulus they provide to the local economy should vastly offset the hit taken to keep the new route fares low.
The Colorado route was chosen for a number of strategic reasons. Colorado is the fastest growing US state with respect to new scuba divers and boasts the 6th largest population of registered divers in the nation. This creates huge potential for new visitors to look to Cayman for their dive adventures and vacations. This route also makes it easier for people in large western cities in the US and Canada to reach Cayman's shores through Denver. There is also a benefit in that more people from Cayman will now have streamlined access to the bustling capitol Denver and the gorgeous Rocky Mountains that lay beyond. The new Denver flights will be run on Wednesdays and Saturdays from the month of December through the month of August. Wheels up!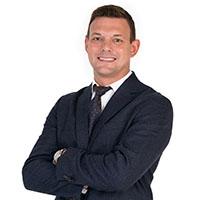 John has been working as an agent with ERA Cayman Islands for 8+ years specialising in high-end real estate, hospitality and property management. Formerly of Vail, Colorado; John has set down his roots in Grand Cayman. John holds a degree in business law from the University of Saint Thomas.