Banking may have just gotten a lot easier in the Cayman Islands recently as six big banks in the offshore jurisdiction have partnered to implement and install an automated clearing house platform. Its formation should make it much easier to perform the transfer of electronic funds.
This new payment network rolled out quietly in March of 2018 and its fresh processes should dramatically increase the rapidity of monetary transactions becoming official in Cayman. With the old system, a customer would make a deposit transaction with their banking institution and then they would have to wait for the bank to process their transaction. This would typically happen over a two-day time frame, as there would have to be an exchange of checks between the respective banks. These transactions from bank to bank, then, would almost always be settled by the exchange of checks. Even if done electronically, these transactions were still requiring a check transfer and this part of the process could cause delays.
This new clearing house process should streamline the process and eliminate some of the past delays. With the new procedures (and as long as the customer makes the transaction between 6 a.m. and 2:30 pm) the amounts should be available for use on the same business day that the transaction occurs. This eliminates the two or three days to clear wait times that customers had to deal with under the old system. This new system will benefit both the banks and their customer bases by reducing the sheer volume of checks being exchanged. These exchanges resulted in higher costs and a higher risk with longer settlement times. The change will make things much more efficient. Currently Cayman National Bank, CIBC First Caribbean, Scotiabank, Butterfield, Royal Bank of Canada and Fidelity are participating in the new clearing house system. Transfers can take place in both US and CI currencies.
This new modernization of the payment infrastructure will enhance the electronic transfer network and will allow the banking intuitions (that are participating) to offer a higher level of mobile banking services to their customers. The new clearing house will also bring the Cayman Island's banking industry up to the standard of the technology already used in other nations. Automated clearing houses are already in use throughout the world and now the Cayman Islands is on par with other major jurisdictions like the United States, England and Canada. One of the reasons this was not implemented sooner is that the Cayman Islands does not have a central bank like other countries have. To work around this, Butterfield Bank has been tapped as the "settlement bank" and all the electronic transactions that take place will then have to settle through their own accounts at Butterfield Bank.
The Cayman Islands Bankers Association encourages Cayman residents to speak to their respective banks about how the new electronic fund transfers will impact their transactions in the future. Each bank is also recommending to its customer base that they speak to their individual bankers to learn more about how this will affect how they perform their banking. Modernization is the way of the future and this process will likely make banking that much easier for customers in Cayman.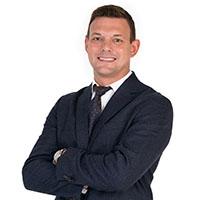 John has been working as an agent with ERA Cayman Islands for 8+ years specialising in high-end real estate, hospitality and property management. Formerly of Vail, Colorado; John has set down his roots in Grand Cayman. John holds a degree in business law from the University of Saint Thomas.