The contentious and often extremely burdensome immigration debacle in the Cayman Islands rolls along these days as people wait in limbo for word on their futures.
According to some prominent Cayman Islands immigration advisers – themultitude of permanent residence applicants in the offshore jurisdiction who have been waiting for years upon years to learn whether they will be granted PR status are very unlikely to receive word for many more months to come.
Recently, the newly created Cayman Islands Ministry of Immigration announced that the Caymanian Status and Permanent Residency Board would begin to hear and review the applications and bring a quote "immediate resolution" to the outstanding +/- 1000 applicants desperately seeking word. It seems in practicality, though, that this is easier said than done. Realistically, it is expected to take a great deal of time for the Immigration Department board to deliberate all the applications. Specifically, there will be no resolutions unless an application has been dealt with in complete accordance with the laws and regulations. Sources from the advisors indicate that a number of the applicantsmay feel the damage has already been done by unexplained delays in hearing their cases and many do not know why there has been any delay. Specifically, in relation to candidates who did not need to rely on any factors in doubt to achieve the prescribed 110 points required for PR status.
Recently, three individuals sued the government over damages pertaining to extensive delays in the hearing of their applications. To date, these cases have yet to be resolved. The Cayman Islands Immigration Department informed applicants that all applicants for permanent residence(or their legal/business representatives) would be contacted to provide a renewal to records before the deciding board hears the applications. Once that update has been provided the board would do its best to hear their application within a month or so. They went on to instruct that it is imperative for people to make application information as current as possible, especially so for those that have not amended the docs since they filed back in 2013. The applications, as they state, will be heard in the order in which they were submitted – logic dictates that those that filed way back in 2013 would go to the front of the line. It was further recommended that applicants who are updating their PR docs wait until they are contacted by government as if the updates are filed too early the info contained therein may be outdated at the time the board tables their application.
Reviewing +/- 1000 permanent residence applications will take the board a great deal of time according to Immigration Ministry Chief Officer Wesley Howell. These docs are hundreds of pages long with significant and highly detailed information. This is included, but not limited to, info about each applicant's career, education, the amount of training they have, sensitive financial and wage info and the level of the person's contributions to the community of the Cayman Islands. An applicant's investments held in the country also play a significant factor in the decision process.
The Ministry Chief also said that there were many human resources, staffing and training issues to overcome in the processing of this amount of documents.Caymanian university graduates were being hired to assist with the workload in an effort to buttress the efforts. That being said, many who have been waiting in limbo for years feel no more certain that their situations will be decided in the immediate future.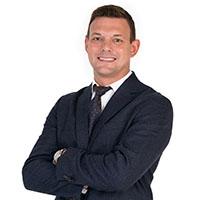 John has been working as an agent with ERA Cayman Islands for 8+ years specialising in high-end real estate, hospitality and property management. Formerly of Vail, Colorado; John has set down his roots in Grand Cayman. John holds a degree in business law from the University of Saint Thomas.