Cayman Luxury Property Group is proud to have Jeanette Totten re-elected as President of CIREBA ( Cayman Islands Real Estate Brokers Association).
In 2011 she was elected as the first women President in the 25 year history of CIREBA. At that time Jeanette served as President for two years.  After that she remained on the board as a member until she was re-elected President in 2016 where she remains through 2017. Jeanette has been in the real estate industry in Cayman for over 30 years and held a real estate license in Seattle prior to moving to Cayman in 1982. She has always specialized in helping overseas investors as well as local residents find the perfect home or property for development. As President, Jeanette presides over 34 real estate broker member companies in the Cayman Islands Real Estate Brokers Association MLS (CIREBA) with a total associate membership enrollment of 175 real estate agents.
Also in photo:
Michael Day – Regal Realty – Vice President
Tony Catalanotto – Rainbow Realty – Treasurer
Debi Bergstom – Edgewater Properties – Secretary
Brian Wight – Better Properties – Director
Dale Crighton – Crighton Properties – Director
Jeremy Hurst – IRG – Director
Quatro Hatch – Coldwell Banker – Director
Sheena Conolly – Cayman Islands Sotheby's – Director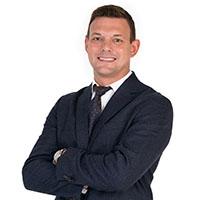 John has been working as an agent with ERA Cayman Islands for 8+ years specialising in high-end real estate, hospitality and property management. Formerly of Vail, Colorado; John has set down his roots in Grand Cayman. John holds a degree in business law from the University of Saint Thomas.