A large-scale construction project is to begin in early summer 2017 on an 85-home canal-front community in the Grand Harbour area of Grand Cayman.
Known as "The Periwinkle", the Central Planning Authority has approved this newest project and the first phase will begin before the summer is over. The homes in this new development are to feature rooftop-mounted solar panels and an energy efficient design that will make The Periwinkle the first development in Cayman to be LEED certified(Leadership in Energy and Environmental Design). LEED is an internationally recognized rating system for environmentally friendly structures.
These Grand Harbour landssurrounding Hurley's Supermarket are rife with potential for housing developments. Commercial development, on the other had, took hold many years ago. Development in and around Seven Mile Beach, conversely, has exploded over the last few years. There is not much land currently available in this corridor and the properties that are being sold are commanding prices that range into the tens of millions of dollars price. Residential home and condominium development in the South Sound area is booming over the last couple of years but there this district is quickly running out of feasible development space.
Grand Harbour, then, is the logical natural progression of Cayman's "urban sprawl". The area has many attractive amenities that appeal to homebuyers and developers. The area is relatively close to George Town and it has easy access to the ocean.
The Periwinkle development team, which has partnered with contractors Arch and Godfrey, is also in talks with large landowners in the surrounding area over additional potential projects for the future.Periwinkle is to feature a mixture of Cayman Islands traditional styled"cottages", courtyard-centric townhomes and canal front townhomes surrounding a large swimming pool, dock and hot tub.
Home pricesare to start in a range from half a million to one million dollars and will likely increase as homes are built and demand increases.The first phase of the development will include construction of twenty-four homes as well as the pool and clubhouse facilities. The project manager has stated that somewhere around half of these phase one units are already sold and that he expects the first purchasers to be able to take residence some time during the summer of 2018. The entire development will be built in several ongoing phases over a five-year span. When completed, the entire complex will span +/- nine acres and the energy-saving features they are including will cut monthly power bills to less than $150.Periwinkle will also feature a walking path around the complex and a clubhouse with paddleboards and kayaks for residents.
The Periwinkle development will be a complex designed to cater to people seeking a modern, environmentally conscious lifestyle. With simple access to George Town and the ocean, you can bet that it will not be the last as Cayman's population grows and continues on its "urban sprawl".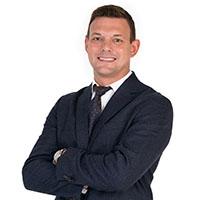 John has been working as an agent with ERA Cayman Islands for 8+ years specialising in high-end real estate, hospitality and property management. Formerly of Vail, Colorado; John has set down his roots in Grand Cayman. John holds a degree in business law from the University of Saint Thomas.