The Cayman Islands tourism minister Moses Kirkconnell has awarded a contract to local consulting firm KPMG to strategize how the nation can finance a new, state of the art cruise ship port.
There have been a great many firms and consultants that have tried to figure out a way to logistically undertake this sure-to-be expensive and time-consuming project.For many, many years the Cayman Islands government has hemorrhaged vast sums on this endeavor and this latest rendition is no different. KPMG is being compensated to the tune of USD $505,500 to submit their proposal for the new facilities.
Despite the government's continued preoccupation with this civic work, many in the general public do not see the necessity for new cruise ship berthing facilities in downtown George Town. The last Cayman Islands government official survey had three out of four people polled not supporting the project.The only factions that continually seem to voice support for the vast undertaking are special interest groups such downtown George Town business owners, some merchants, taxicab drivers/companies and activity tour operators. Even within these small groups, there are those that oppose the goliath project. Some of these people are activists concerned about the damage to the marine environment and the pressure it could place on the nation's scant resources.
The Central Tenders Committee tapped the local KPMG consultants after the tourism ministry began an open tender process. Local officials said they would shoulder both the commercial financial and legal services and that they were seeking organizations with experience in "DBFM(Design-Build-Finance Maintain). This is defined as a type of private/public partnership agreement that caters to big infrastructure-related projects. KPMG is the 2nd "major" consulting firm to be selected to tackle the cruise-berthing project and the firm has been known for their analytical skills, legal and financial expertise.
Officials close to the matter have commented that the KPMG consulting firm understands the strategic interest for Cayman in this project and its importance to the Cayman Islands economy. Progress and public support, however, are largely lacking. There are enormous environmental risks associated with underwater construction on this level and this has resulted in multiple redesigns, moving proposed piers further out to sea in order to minimize dredging, and the constant looming threat of significant destruction happening to the George Town Harbour coral reefs.
Minister Kirkconnell, however, has stated "Our goal is to arrive at a formula that will not only fund construction of the piers, but will ensure that they are owned by the people of the Cayman Islands within a reasonable period of time." Detractors have stated that the Minister's continued enthusiasm for the project stems from his involvement in the largest retailer of duty free goods in the Cayman Islands, Kirk Freeport, who stand to see increased profits from more visitors funneled into downtown George Town each year. Other skeptics say that a solution for the dump aka "Mount Trashmore" is a far more pressing civil issue than a new cruise berthing station. Ongoing maintenance,continued post-construction dredging and the cost of upkeep for the facility – as well as a lack of guaranteed passenger volume commitments from the large cruise ship corporations – are a few other reasons why cynics say that this project should be dead in the water (no pun intended).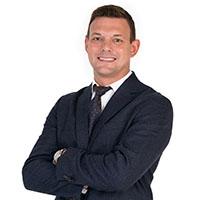 John has been working as an agent with ERA Cayman Islands for 8+ years specialising in high-end real estate, hospitality and property management. Formerly of Vail, Colorado; John has set down his roots in Grand Cayman. John holds a degree in business law from the University of Saint Thomas.