Last month, one of Cayman's largest contractors McAlpine and Phoenix stated that they were optimistic about the state of things in the Cayman Islands for 2017.
Pointing to the action in the residential real estate market, notably around Seven Mile Beach and South Sound, the firm is cautiously optimistic about the future.
An overall strengthening in the local economy means more business activity. This increases the amount of people coming to Cayman to work, which in turn, increases the need for new homes, new and growing businesses, and new homes for these businesses &workers. The works (both public and private) to be coming online in the near future appear to be very strong and long-discussed projects such as the expanded bypass/Camana Bay expansion and the Four Seasons appear to be coming to fruition.Couple all of this with what the Dart Real Estate Company is doing and there should be plenty enough happening to ensure strong growth for 2017.Tourism projects seem to be taking off and a record 385,451 air arrivals happened in Cayman in 2016. Notable new tourism developments include the aforementioned Four Seasons Hotel, the newly redone Margaritaville Hotel on West Bay Road, a planned hotel by HHG Group on Pageant Beach, an eco-lodge in Barkers Beach and Ironwood (a $365 million 600-acre resort with a 27-hole golf course). Other large developments such as Health City have plans to expand with a new hotel.
Out in East End there are large undeveloped swaths of buildable land and we could also begin to see projects crop up in these areas. Inland areas face many hurdles in development but they could be great places to build for local, middle class residents. Inland development has been strong on the Western portions of Cayman and these Eastern inland lands that could see an uptick of action in 2017 – especially if the east-west arterial highway gets going.
With respect to commercial projects in 2017,the outlook remains a bit cloudier. Commercial buildings with a large tenant makeup, smaller leases and flexible terms appear to be benefiting from low vacancy rates and hearty rents. Cayman has always had a significant commercial sector. The commercial market will look to benefit from the support of specialized personnel in sales and will seek to minimize credit risks throughout the year. New leases on premium commercial stock in new buildings will force commercial accommodation to come up to international standards in 2017. This will enable Cayman to compete with other Caribbean nations and other global competitors as customers begin to see this nation's tax-free status as a competitive advantage. Lease rates for class-A office spaces (like those in Camana Bay) should continue to hold steady at +/- USD $50-$60 per square foot and class-B between +/- USD$38 – $45 per square foot. Industrial rental rates should remain steady at around USD$28but could vary for lower-end offerings. Greater commercial development should grow to support a growing island population in 2017.
So what can we expect in the coming year? According to contractors and the like we should see measurable growth for 2017 as tourism, development and populations continue to increase.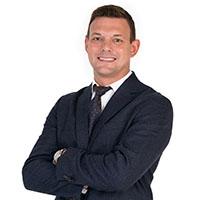 John has been working as an agent with ERA Cayman Islands for 8+ years specialising in high-end real estate, hospitality and property management. Formerly of Vail, Colorado; John has set down his roots in Grand Cayman. John holds a degree in business law from the University of Saint Thomas.