The real estate market in the Cayman Islands is strong and will continue to be as such states a recent report issued by the Cayman Islands Real Estate Brokers Association (CIREBA).
In this report, CIREBA also states that the rental market is growing on pace with the rapidly growing population of the Cayman Islands.
Tourism in Cayman is trending positive with both overnight and cruise tourist numbers remaining firm. New construction and development is also continuing on in strong fashion.
The new CIREBA report also notes that whilst many outside influences such as the recent United States Presidential elections and the United Kingdom's Brexit vote may affect the Cayman Islands market and its economy in the future – for the moment there seems to be no signs of such effects. It goes on to say that Cayman is in a great position and can look forward with improved confidence. The recovery from the most recent recession continues and this is most evident when one focuses on waterfront properties. Moreover, these trends have continued through 2016 and indicate that the market is firming and things on a macro level are looking positive. Home and condo prices are steadily increasing and there are new developments island wide. Investor confidence in the Cayman Islands is strong and on the rise.
This most recent CIREBA report states that real estate sales figures for 2016 are comparable with those of 2015. The waterfront home and condo market seems to be improving at a faster rate than other segments of the market with growth showing the most on Seven Mile Beach. There is also strong demand and limited supply and this is resulting in a seller friendly marketplace. This could show future price increases across the board for highly sought after residences and land parcels. Popularity is increasing in canal front homes partly because they are more affordable than oceanfront properties and offer many attractive features such as water access for boats and views.
This report from CIREBA also sheds light on the continued development across the Cayman Islands. The National Statistics office reports a 3% growth in the first half of 2016 with respect to new development. New projects also continue island-wide with the expansion of the Owen Roberts International Airport, the two new underpasses on West Bay Road and the Esterley Tibbetts Highway as well as the expansion of the bypass into a new four-lane highway. The purchase of land by Cayman Enterprise City, the continuing expansion of DART's Camana Bay, Health City and several large developments in the South Sound area are further evidence of the positive development growth being undertaken in the Cayman Islands. All indicators point to a strong and strengthening real estate market in Cayman and this new CIREBA report confirms just that.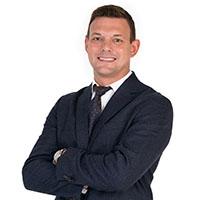 John has been working as an agent with ERA Cayman Islands for 8+ years specialising in high-end real estate, hospitality and property management. Formerly of Vail, Colorado; John has set down his roots in Grand Cayman. John holds a degree in business law from the University of Saint Thomas.