The Cayman Islands has gone 'pro pot"! Well not exactly, but recently the Cayman Islands Government has stated that they will be moving forward with the legalization of medical marijuana oil for seriously ill patients in the tiny island nation.
They caution, though, that even after the controversial plant-based product has been legalized for medical patients that there will still be no guarantee that the medicinal oil will be available due to conflicts with product importation.
The Cayman Islands Premier Alden McLaughlin said recently that the Cayman Islands Government would push through amendments that will effectually allow the importation and dispensing of the cannabis oils. Implementation though, is another matter entirely. He went on to say that whilst marijuana is still an illegal drug in many nations that there are many concerns about how the products would be sourced for import into the Cayman Islands.There are serious real-world barriers to the obtaining and importation of the product because pot is still illegal in many of the nearby jurisdictions.
To clear the way for cannabis oil, there would need to be amendments to the Customs Law, Misuse of Drugs Law and current pharmaceutical rules here in Cayman. These changes are in the works according to McLaughlin and are set to be tabled in front of the LA soon. There have been many champions of the law changes, namely those suffering from chronic wasting conditions and those local persons with cancer. The Premier, though, has reacted with continued caution that the drug was thus far unproven as a cure for cancer and would be only be made available with a prescription from a physician. The Premier and his office went on to say that there is no accepted medical body of evidence that suggests that cannabis oil is curative for serious diseases such as cancer and that there also no set of prescribed levels of the drug that can be used as a benchmark for distribution. In lieu of a prescribed methodology for the dissemination of the drugs, the local doctors and pharmacists will be counted on to use their own expertise and discretion as to how to best to prescribe and dispense marijuana oil to their patients.
Legal pot use is still a way's away here in Cayman. While these proposed amendments address oil and its medicinal usage in the nation, other forms of marijuana such as edibles, recreational usage of the drug and smoke-able pot options are left unaddressed. Even with respect to the cannabis oil for medicinal use, the Premier said that a committee made up of respected medical professionals would have to review the proposed bills and development policy in an almost assuredly lengthy and drawn-out process. Those on the island that are pro-pot, nevertheless, remain optimistic and hopeful. Some of those affected admit that weed doesn't work for everyone in every instance but that in some cases it can be a highly effective pain treatment.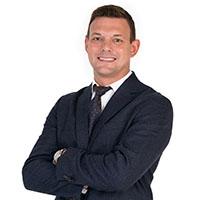 John has been working as an agent with ERA Cayman Islands for 8+ years specialising in high-end real estate, hospitality and property management. Formerly of Vail, Colorado; John has set down his roots in Grand Cayman. John holds a degree in business law from the University of Saint Thomas.