Expat residents in the Cayman Islands who have lived here a minimum of eight years currently face a seemingly endless "back and forth' process with respect to required paperwork.
By the time these persons have applied for permanent residence (and then later on for Caymanian citizenship status in many cases) they will have been required to make and provide copies of their passports to immigration and/or to the Royal Cayman Islands Police a minimum of twelve times.
Initially, a copy of a person's passport is required for the work permit applications and every time these documents are filled out the person must also apply for a CI police clearance. This process is then repeated and copies of the exact same passport are required upon the person's application for permanent residence. Moreover, under the system currently in place one must produce copies every six months after that while that application is being processed. The same passport is then again required for police clearance and for government records for the application for British Overseas Citizenship and for Caymanian citizenship status.
This back and forth between bureaucrats doesn't stop with just a copy of the passport. This redundant paperwork filing is only one piece of a burdensome process of providing mandatory duplicate records whilst navigating the immigration process. Persons traversing CI immigration are required by law to provide multiple copies of employment letters, birth certificates, certified copies of school accreditations/professional certificates, marriage licenses and finally similar paperwork for any and all dependents and spouses. Systemic problems with duplicate record requirements can be found throughout the Cayman Islands government and efforts are now being undertaken to purge the system of its bloated documentation requirements.
Authorities are reporting that within the next three years no CI administrative government entity will be allowed to ask people to provide any information that is already in the government's possession. The one caveat is that a government agent or employee will be allowed to request said information in instances where a person's identity needs to be established. The Ministry of Home Affairs Chief Officer who oversees immigration stated that the duplicate documents problem is largely a customer service issue. They also say that technology would aid the process and render the collection of vast amounts of duplicate paperwork obsolete. Sharing documents and verifying information within and between government without extraneous paperwork is a core goal of this undertaking. An instance of this change is already happening is present at the National Workforce Development Agency. This department is sharing data on registered job seekers with CI immigration thus linking the workforce agency applicants with the immigration boards. The government has also suggested a web-based system that allows immigration to do things such as allowing the officers or the board considering a work permit application to see who has applied for specific jobs in real time while simultaneously showing said applicant's job qualifications.
Governments the world over often become bloated and suffer inefficiencies that would never occur in the private sector. This is glaringly evident when one takes a look at the endless paperwork required for expats navigating the Cayman Islands immigration system. By taking this proactive approach, the government in the Cayman Islands is actively working to solve this problem and streamline the process for everyone involved.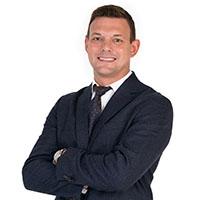 John has been working as an agent with ERA Cayman Islands for 8+ years specialising in high-end real estate, hospitality and property management. Formerly of Vail, Colorado; John has set down his roots in Grand Cayman. John holds a degree in business law from the University of Saint Thomas.