Several hundred excited people recently queued-up outside the Craft Bar and Restaurant on West Bay Rod in Grand Cayman to begin the interview process for unfilled jobs at the new and highly anticipated Kimpton Seafire Resort.
The lines began forming outside Craft Bar and Restaurant well before the scheduled job fair was to begin in the early afternoon. The assembled group of job seekers was diverse and included a mixture of Caymanian citizens and expats alike. Of this group, there were those that were already gainfully employed elsewhere and those that were unemployed and hoping to snatch an opportunity to work in the new 7 Mile Beach resort/hotel. The Craft bar was largely standing room only and this trend continued on through the afternoon as the Kimpton management conducted initial interviews and vetted the applicants for the various unfilled positions at the Seafire.
It was reported that over 400 people had been granted 'speed-interviews' during the course of the pop-up job fair. The hotel management would be following up with the successful candidates over the next several weeks and calling many of them back for more formal interviews thereafter. The Kimpton Seafire reps said that they were surprised by the sheer volume of people that showed up for the job fair. Fourteen staff members from the Kimpton conduced interviews throughout the afternoon andCraft reached its legal capacity numbers on several occasions as more people waited outside to be let in. Reports that people congregated outside the establishment were not uncommon at the time this story was filed. The Kimpton Resort expects to hire over 400 people ahead of the November grand opening. The jobs available ranged from kitchen staffers to housekeepers to managerial positions. With so many positions available, the people that gathered appeared to be in high spirits and eager to capitalize on the opportunity presented for gainful employment.
The hotel reps had expressed hopes to have all of the available positions filled in time for formalized in-house training to begin this autumn on October 3rd. Island-wide there has been immense interest in the Kimpton project and many in Cayman are braced to see this anchor-type property come to the parcel that adjoins the public beach area of 7 Mile Beach. Many feel that the property will bring renewed energy and vigor to the northern stretch of the beach and the Kimpton Seafire promises to be a focal point for years to come. The first guest reservations are already booked and the hotel will see its firstofficial reservation check in on November 18th.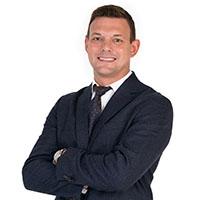 John has been working as an agent with ERA Cayman Islands for 8+ years specialising in high-end real estate, hospitality and property management. Formerly of Vail, Colorado; John has set down his roots in Grand Cayman. John holds a degree in business law from the University of Saint Thomas.