The recent leak of over 11 million documents belonging to a law firm in Panama, though not directly referencing the Cayman Islands, will surely cast extra light on our tiny island nation.
The law firm that was hacked, Mossack Fonseca, is shown in the leak to appear to help their powerful clients launder money, escape sanctions and avoid taxes in their home countries.
The leaked documents, now being called the "Panama Papers", allegedly show damning information onhundreds of powerful politicians from over fifty countries. They also out celebrities, officials and public figures in high corporate positions. Moreover, the leaked documents contain information on offshore companiesseemingly created by Mossack Fonseca specifically for the hiding of illicit monies. Of note is the outing of Russian President Vladimir Putin and Sergei Rodulgin. They are allegedly involved in a network of offshore companies that are suspected in a billion dollar plus money laundering scheme though Putin is not directly named. Sergei Rodulgin is a cellist by trade and a friend of the Russian leader. Heis shown in the docs to have made over a hundred million dollars in profits from two offshore companies he owned. Most everyone named in the leak has denied any wrongdoing. The Icelandic Prime Minister Sigmundur Davíð Gunnlaugsson was also implicated in the leak and has shown his frustration by refusing to answer questions regarding to the matter. At one point recently he was even shown as leaving interviews when the matter was brought up. Reports are coming in that he has now resigned his position. HigherUps at Mossack Fonseca called the hack on their private documents a crime and said they have never been charged with any wrong doing in their history. They elaborated and stated that they provide incorporation services to companies and comply with all the necessary rules and regulations and perform stringent due diligence on their clients.
It would seem that the United Kingdom is even touched by this breach of sensitive information.Three members of the parliament, political money donors and even the Prime Minister's father Ian Cameron (now deceased)make an appearance in the Panama Papers. The PM is an outspoken advocate for financial transparency and the cracking down on offshore financial activities. This puts him in a very precarious position and at odds with what he states publicly on the matter. How this will affect him will surely be tabloid and newspaper fodder in the coming months.
What will the leaking of these sensitive documents mean for the Cayman Islands? That remains to be seen. For certain, this leak will reignite the debate and discussion of the future of offshore financial centers like Cayman. There has already been increased pressure from the United States and the UK with the rolling out of programs like FATCA for disclosure of those that directly benefit from offshore banking. It is nice though, for a change, to have the focus shifted away from us and on another jurisdiction. We have appeared to have dodged the proverbial bullet, at least for now…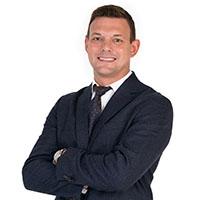 John has been working as an agent with ERA Cayman Islands for 8+ years specialising in high-end real estate, hospitality and property management. Formerly of Vail, Colorado; John has set down his roots in Grand Cayman. John holds a degree in business law from the University of Saint Thomas.