What is your property flavor? That's right, it has a flavor simllar to the Caribbean lifestyle depicted in Cayman.
Is it elegant, modern contemporary, or familial? Once we determine your properties type, we look at whether you are getting the most out of preparing it prior to listing it for sale.
Review the most obvious considerations first; overall look, feel and best possible exposure. Is your property polished to the 9's from top to bottom? Is your home inviting from the front door straight through to the back? How's the curb appeal? Remember that ever important first impression is always a lasting one for your perspective buyers. They will mentally replay their tour over and over so be sure it is a lasting impression.
Step back and look at the bigger picture. Have you done your best to tuck away clutter, and freshen-up? Details, details, details; they are so important during this process. Small things like a new picture frame displayed on the bedside table, an accent plant on the other side, carefully displayed fresh linens in the bathroom, or new decorative pillows in the living area. Those fine details make a huge difference at first glance as we walk clients through your home.
Simply display. What's on the kitchen counter? Something colorful, something inviting, something eye catching? Even if it's a simple bottle of wine casually displayed on a cheese board with some cheese and a wine glass, it needs to be colorful yet strategically placed. Remember to tuck away a few of those counter appliances. Let the prospective purchasers see themselves in the kitichen. How's the dining area? It's always a nice touch to see the table "dressed" set the table, and let it draw you in. That leads us to…
Views, views and more views. What's the view looking out to the patio area like? Be sure you are able to picture a cozy setting. Things like hoses and pool toys should be stored if possible. Perhaps arrange some lounge chairs with a table between them. A colorful towel neatly placed with glasses and a pitcher tableside, offering a comfortable setting where you'd enjoy lounging with friends. If it's a small patio area, dress it up! Set the table and use that China you've been saving for a special occasion. THIS IS that special occasion, so use it. Most important of all, have fun with it!
A thought or two on cabinets and closet space. Yes, they are going to open your closet or cabinet. What does it tell them? Be realistic. Are they packed to the gills? If so, clients will begin having concerns on whether there's enough storage. Make it a family affair; all of us have "stuff." This is a good time to pack it up and store it or sent it on its way. You'll be so happy with the end product and so will the perspective buyers!
Revisit and invite your Realtor back. Now that you've given your home a sprucing up prior to the clients tour, take advantage of your realtors advice. They will give you additional pointers right away. This is probably a good time to retake the portfolio photos of your property as right now your property has the WOW FACTOR and it's all about the WOW! Your property is now at is absolute best! Remember, your Real Estate Agent is a trusted friend. They are there to offer their expertise, so use it. The end result is ensuring your property gives the best possible presentation it can.
Knowledge is Key! Our professional sales staff has the knowledge and years of experience to help you. They have been a part of the Cayman landscape for many, many years, and can offer their expertise and insight, or pass on a valued referral to meet your needs. Our clients become firends along this journey. We look forward to working with you, and helping you by or sell that very special property and of course yoru return trip even if it's just to stop by!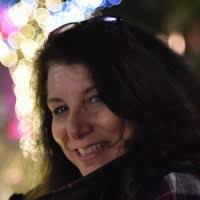 Lisa has lived and worked in the real estate industry of Grand Cayman for 27 years. Lisa is a digital and social media professional who focuses on social media and marketing techniques with the luxury real estate market. Lisa has built a large and engaged following online and off by providing practical, useful and helpful content driven by helping those who share her passion for real estate & being a party of the Cayman Community. Lisa is currently Social Media Marketing and Blog/Content writer for ERA Cayman Islands.