By now, you've made many return visits to our islands, you've enjoyed vacations here, and have educated yourself on the steps involved in buying an island property.
Take advantage of your agent's extensive knowledge research & available resources. The sales inventory in Cayman is abundant and offers buyers a vast arena of offerings.
Utilize the tools we have available with just a click of your finger. Our blog touches on an array of articles that we hope answer some of the questions you may have on "all things Cayman".
Your agent should be part of CIREBA. The Cayman Islands have a brokers association known as the Cayman Islands Real Estate Brokers Association or CIREBA. We have a Multiple Listings System (MLS) which gives every agent access to ALL listings available for sale in the Cayman Islands. So no need to work with more than on agent, we ALL have access to EVERY listing available island-wide!
Review your needs in a property and the "must have's", the area's of the island that most appeal to you, and of course the price range.
Keep in mind, as I've said many times, "No matter where you purchase in Cayman, you will never be too far from the Sea!".
Remember beachfront properties will be priced much higher than their attractive alternatives…Canal front or Inland property. Both of these types of property will still keep you in close proximity to the beach, shops & island activities while affording you a lower price point.
Take full advantage of referrals. Your agent has many well established relationships that go hand in hand in making the process of purchasing in Cayman a smooth one! Our professional, experienced staff are key, and can help you find the right vacation home for all your lifestyle needs.It's time to explore the investment potential awaiting you in Cayman.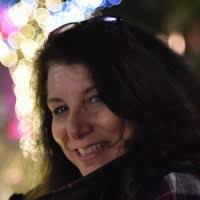 Lisa has lived and worked in the real estate industry of Grand Cayman for 27 years. Lisa is a digital and social media professional who focuses on social media and marketing techniques with the luxury real estate market. Lisa has built a large and engaged following online and off by providing practical, useful and helpful content driven by helping those who share her passion for real estate & being a party of the Cayman Community. Lisa is currently Social Media Marketing and Blog/Content writer for ERA Cayman Islands.