WELCOMING Clients to your home is the single most important part of selling your property…especially when those visitors are potential buyers.
HOW IT WORKS… Preparing your home for the sales market is crucial to a successful sale. You'll never get a second chance to make a first impression! Remove and pack away all personal items prior to placing your property on the market. This allows everyone to see the "true" property at its absolute best! Look at the buyer's perspective, look at all aspects of your property. Start at the street or walkway, what do you see? Is it inviting? Does it draw you into the property? Are you allowing the buyer every opportunity to imagine themselves owning your property?
THINK "INVITING" From the first glance of your walkway, lawn or driveway, be sure everything is tidy along the way. First impressions are lasting, give your property the look and feel of low maintenance. Get inspired, simplify, and sell the property!
DISCOVER your property all over again. Have a look at the front door. Perhaps polishing the hardware or replacing it adds to the "invitation" your property gives. Look at the exterior light fixtures. Do they showcase your property? From time to time, evening showings are necessary. Replace that entry fixture with something that gives your property the ambiance it deserves! Nothing about the entry to your property should be distracting! The little things go a long way!
EXPECT prior to bringing your real estate agent to your home, that your property is being showcased at its absolute best. Think first impression, remember it's lasting, and speaks volumes as to the maintenance and care the property has been given in the past. Be sure the "visual perspective" everyone will be getting is polished! Things like floor plan, furniture layout, and everything in between need to be carefully studied. This will not only draw clients in, a key in any sale, but will allow them to visually flow through your property.
TALK TO YOUR AGENT – Do you spend more time searching for who can help you with decisions? The most effective option in any property sale is to have an Experienced, Professional Sales Team showcasing your home. Cayman Luxury Property's Sales Team have many years of experience in Cayman with a proven track record. We are always happy to share ideas, tips, and any referrals you may need to give your property the best first impression it has to offer. Let's discuss your property at (345) 945-6000!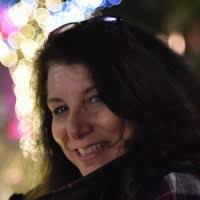 Lisa has lived and worked in the real estate industry of Grand Cayman for 27 years. Lisa is a digital and social media professional who focuses on social media and marketing techniques with the luxury real estate market. Lisa has built a large and engaged following online and off by providing practical, useful and helpful content driven by helping those who share her passion for real estate & being a party of the Cayman Community. Lisa is currently Social Media Marketing and Blog/Content writer for ERA Cayman Islands.