A new retail operation is being developed in George Town via a long-term lease with the Cayman government. The George Town Craft Market will be redeveloped by one of Cayman's leading duty free retailers, Magnum Jewelers. Magnum will lease the…
…existing property, which belongs to the crown, and finance the complete renovation and build-out to turn the market into a premium tourist shopping location. As part of the agreement, Magnum is required to provide space for the Sunrise centre, the government's advocacy and training program for adults with disabilities. The partnership between the government and Magnum will be beneficial to both sides. The government will receive rent and will reduce its operating costs for the Sunrise Centre. Government also will not have to plan, finance or manage the redevelopment. Magnum, in turn, will get a high profile location in the heart of George Town's busy shopping district. Plans are for Magnum and Thompson Development to replace the existing one-storey building with a new structure. This project admirably blends three important concerns. Firstly, local crafts, much sought after by visitors, will get an expanded outlet. Secondly, Magnum will open another retail store front, an economic and tourism boost. And thirdly, the Sunrise Centre will get new office space at no cost. This innovative model – retail business directly supporting community concerns – is good for Cayman. Perhaps other projects will follow on this model.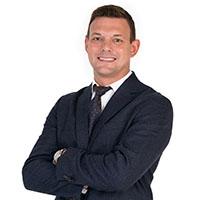 John has been working as an agent with ERA Cayman Islands for 8+ years specialising in high-end real estate, hospitality and property management. Formerly of Vail, Colorado; John has set down his roots in Grand Cayman. John holds a degree in business law from the University of Saint Thomas.