This week brings some very positive growth signs in Cayman Property News! On 24 November, 2o11, the Developers for the Shetty Medical Tourism Hospital completed their purchase of a site located in East End. Mr. Joseph Imparato, as well as Dr. Shetty's Team will act as "co-developer" on the site. Mr. Imparato will focus his development support on the hotel and residential accommodation facilities, but will not construct the actual buildings in the medical complex. The project, officially called Narayana Cayman University Medical Centre, will be built in phases over the next 15 years. The complex has been forcasted to house an assisted living facility, a tertiary care hospital, a biotech research centre, as well as a medical educational facility.
Reports suggest survey & mechanical design works have begun with a focus on including energy efficient technology. These will be most beneficial in the mechanical design of this project. The developers are addressing current island infrastructure, as well as transportation and public service needs while preparing the planning application for the site.
The "health city" forecast includes the generation of a new venue for tourism growth, positive job increase, and an additional educational facility while adding biotech research to the Cayman Islands Portfolio. Many positive factors are in store for Cayman's economy. These positive factors will come into play beginning with the first phase of this development. The projected 140 bed hospital, with its outlook on catering to 120 patients/day, the increase of air arrivals and stay over tourists with expected stays of on average nine days for patients and family traveling with them, all add up to a very positive boost to Cayman's economy! Stay tuned for additional news on this exciting project.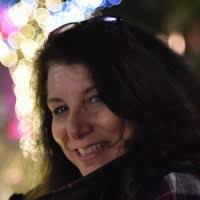 Lisa has lived and worked in the real estate industry of Grand Cayman for 27 years. Lisa is a digital and social media professional who focuses on social media and marketing techniques with the luxury real estate market. Lisa has built a large and engaged following online and off by providing practical, useful and helpful content driven by helping those who share her passion for real estate & being a party of the Cayman Community. Lisa is currently Social Media Marketing and Blog/Content writer for ERA Cayman Islands.