Cayman Luxury Property Group is leading the real estate industry using QR codes, the latest marketing tool. QR codes enable customers to search for property information using their smart phones. "We are excited to be the first real estate company in the Cayman Islands to offer our customers this innovative tool," says Broker Jeanette Totten.
"QR codes allow…
…customers immediate visual access to the property details when scanning the QR code, located on our real estate signs and in our print ads, with their smart phone. This high-tech feature allows potential buyers access to all the property's info along with a video showing the interior of the home, all from the comfort of their vehicle or their home. Cayman Luxury Property is proud to lead the local real estate industry in using this latest web based technology," says Broker Robert Totten .
Senior Sales Agent Jennifer Philpott says, "I see this being a truly smart and modern advertising tool in the Cayman Islands. For instance, if someone is driving to Rum Point for the day with their smartphone and they pull to the side of the road to admire one of CLPG's listings, they can scan the barcode at the bottom of our signs for an immediate link to that property information sheet, photos and video! They will also be able to schedule showings or request more information in just a click. Lastly, anyone who goes to the Kaibo Beach Bar and Grill for the day will see all of the flyers and codes on our office door."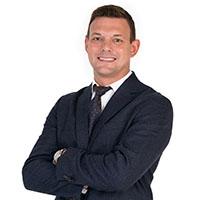 John has been working as an agent with ERA Cayman Islands for 8+ years specialising in high-end real estate, hospitality and property management. Formerly of Vail, Colorado; John has set down his roots in Grand Cayman. John holds a degree in business law from the University of Saint Thomas.