It is impossible to imagine how it is to live without modern technology as our Mac, Wii, Kindle, iPad, plasma TV sets and hi-fi audio systems are taking over our lives. Modern technology is an important part of our careers, daily routines and leisure. You can even incorporate sleek high-tech gadgets into your home's interior decoration…
…for a truly techie and convenient lifestyle. There are several intelligent strategies out there to decorate your home with your precious modern devices in mind. Let's start with cable control.
Cable Command
Cords and cables all over the floor or the wall is not a good sight, but they are a common problem in people's homes, nevertheless. If you cannot hide cords and cables in the walls, use your liquor box to keep spare cords and cables. Make sure that the box has a cardboard divider as this has the perfect size for keeping cables and cords neatly stored and untangled. It's also a good idea to purchase the LaCie Hub, a chic and elegant USB cable holder that looks like robo-tantacles, perfect for storing those stubborn cables scattered on the floor.
Stubborn Speakers
Speakers accumulate a load of pet hair and dust especially if you let them sit on the floor. Aside from that, these gadgets also take much of your home's space as they are usually bulky and with large protrusions for subwoofers. Get rid of your stubborn speakers by replacing them with recessed speakers which you can install on your ceiling or on the wall. With recessed speakers, you do not just save space – you also get a much crisper sound quality.
Lovely Lights
Do not underestimate the power of task lamp lighting as this effectively creates a cheery and inviting look for your home. It also draws attention to your favorite music CD or book collection for guests who might want to check them out. With task lamp lighting, there is a unique approach for every style that you want to achieve, and several techniques that suit every budget. Task lamp lighting is a very sensible option in decorating your home and the results speak for themselves.
Classy Credenza
If you are familiar with the divine piece of furniture called credenza, which became popular during the second half of the 19th Century, then you know that this is the perfect fixture to neatly store all your cables, cords, CDs, DVDs and everything else that you would want to keep behind closed doors. There are countless choices for cabinet storage, but make sure that you choose one that complements your tech-centered home. A carefully selected credenza enhances your home's interior decoration and maintains the neatness of your place.
Amazing Accents
It is very usual for homeowners to keep their plants away from a computer, a television set, the home office or the entertainment room. Since plants need to be watered, they have to be kept away from virtually any type of electronics. However, a room full of cables, monitors and speakers looks cold and unappealing without any organic element accentuating the space. Don't be afraid to put plants inside your entertainment room because plants can be moved to the basin for watering anyway. Try this for a day and you will realize how much warmth a little greenery can add to your bare gadget-filled room.
Don't let all these devices flood your home. Play with these resourceful and artistic ideas and discover the balance you've always wanted to achieve!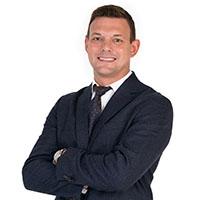 John has been working as an agent with ERA Cayman Islands for 8+ years specialising in high-end real estate, hospitality and property management. Formerly of Vail, Colorado; John has set down his roots in Grand Cayman. John holds a degree in business law from the University of Saint Thomas.