2022 proved to be the second most active year for property sales in the Cayman Islands with 877 properties sold to the tune of over US$ 992-million.
This astounding performance is exceeded only by the record-breaking achievement of 2021 when, for the very first time, the Cayman real estate industry breached US$ 1-billion in property sales in a single year.
Best-selling properties
Based on the yearend report released by the Cayman Islands Real Estate Brokers Association (CIREBA), residential properties continued to be the most desirable investments among last year's buyers with 606 units sold, comprising 70% of total property sales.
Within this property type, condominiums took the lion's share with a total of 420 units purchased and a contribution of over half a billion dollars in sales. Most of these high-end properties are located on the fabled Seven Mile Beach strip where last year's total property sales amounted to over US$ 157-million. This puts the average property cost in the SMB area at around US$ 3.1 million dollars per unit in 2022, reflecting a 15% increase in market prices compared to the previous year.
Not surprisingly, actual purchases last year show figures way above the average. At least three condominium units were sold within the vicinity of US$ 7.5-million — one each at the Residences at Seafire, The Watermark, and WaterColours, all located on Seven Mile Beach. Several other units from these developments, as well as from the posh Ritz Carlton Private Residences, were also bought at prices ranging from US$ 4-to 6-million each.
Meanwhile, raw land also sold remarkably well with sales at almost US $126-million for 250 properties sold — over 60% of which were located in low-density residential areas. Land parcels in Little Cayman/ Cayman Brac also showed brisk movement, with over US $7-million in sales, indicating increased interest in the more tranquil environs of the sister islands.
Bracing for a slowdown
However, Cayman's real estate professional do not see this aggressive trend in sales continuing in 2023.  Following last year's seven consecutive interest rate hikes by US Federal Reserve, industry observers have predicted that the runaway property market in Cayman is bound to slow down as interest rates at home begin to mirror global trends, sharply increasing mortgage payments and putting greater pressure on buyers looking to acquire homes.
"In addition to the higher interest rates, we also have to contend with the significant price increase in construction materials for new projects," adds ERA Cayman broker Robert Totten. "Material costs have risen sharply due to supply chain problems resulting from the global lockdown, when everyone was forced to stay at home for almost two years and produce nothing."
Robert points out that the impact of this current trend on the prices of Cayman real estate has already become self-evident.  "Our MLS is already seeing a pattern of price reductions and this list increases each week," he avers.
" So far, it is still a seller's market so because the prices that are being reduced were inflated over the past two years anyway. But if this trend continues, we might see prices going back to 2019 values in certain areas on the island."
All the same, interest from international buyers remain strong and there is a continued demand for luxury residential properties, primarily because of Cayman's tax neutral status, its lack of restriction on foreign ownership, and of course, its unparalleled promise of top-of-the-line luxury living in a captivating island setting.
Prudence is key
Given the expected higher interest rates and inflation this year, ERA Cayman broker and former CIREBA president Jeanette Totten shares this piece of advice to potential buyers:  "If the you are looking at securing a mortgage, you should go visit the bank first and obtain a prequalification letter before you start looking at properties. Then try to resist the urge of acquiring property priced at the very top of what you qualify for."
In this volatile market, Jeanette says prudence and a certain degree of caution are essential to the long-term protection of your property investment. "It would be wise to give yourself a financial cushion– just in case the interest rates continue to go higher, or the cost of living shoots up, or for any other unforeseeable change that may occur over time. It always pays to be sensible and far-sighted with your investment."
Inquire for More Information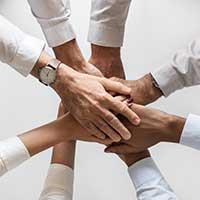 ERA Blogs are written in-house. It is a team effort and we all contribute our ideas and suggestions. ERA is a diverse Team of Real Estate Agents who each have specialties. We have Seven Mile Beach Real Estate Experts, Beachfront Real Estate Experts, Commercial Real Estate Experts and everything you could possibly need when looking for a Real Estate Team. The blog is summarized and submitted by ERA's Web Team.