Article Snapshot:
The National Roads Authority plans to revamp and widen Sand Point Road and Water Cay Road to meet their originally intended boundaries.
When the road was placed in 1986 and 2004, the government could not afford the necessary material to complete the building plans.
Although the roads are currently 20 feet wide, the NRA plans to extend the road to 24 feet with a three-foot shoulder on each side.
In a meeting earlier this month, North Side MLA Ezzard Miller advised Cayman Kai homeowners to remove all encroachments on the road corridors.
If any homeowner fails to remove the encroachments, the NRA will perform the work and bill the owner accordingly.
Homeowners may also be prosecuted for failure to comply with the NRA.
Property Boundaries in Cayman Kai
Cayman Kai homeowners were informed earlier this month that they will need to know and comply with property boundaries or they may risk prosecution. According to a meeting held by North Side MLA Ezzard Miller, the National Roads Authority will be widening both Sand Point Road and Water Cay Road to meet their originally intended boundaries.
"We are not moving any road," Miller emphasized in the meeting. "We are simply re-establishing where the road was placed […] I know [the developers] put down markers, so every land owner should know where the road is."
Incomplete Building Plans
When the Cayman Kai roads were placed in 1986 and 2004, the government lacked the necessary funding to meet the specs of the planned boundaries. Although the road was approved for a width of 30 feet, it was only built to be 20 feet wide. Now, there are plans for hot mix to be laid to create a road that is 24 feet wide with a 3-foot shoulder on each side.
Safety Issues
According to Miller, safety is one of the main reasons that the road is being revamped. Traffic in Cayman Kai has significantly increased since the roads were built, and walking without the safety of a shoulder poses a threat for pedestrians. Emergency vehicles may also find it difficult to pass down the road, as parked cars often take up a good portion of the roadway.
Homeowners, however, argue that this will provide motorists with the ability to accelerate to dangerous speeds in the quiet residential area. "You're encouraging a raceway if you put in a 30-foot road," one man stated. Often topping 60mph, reckless commuters rushing to and from work in Cayman Kai have been a point of contention in recent years. It's likely that without speedbumps, there will be little to force them to respect the posted limit.
Pay Now or Pay Later
Removing encroachments doesn't just mean that Cayman Kai homeowners will be required to remove hedges. In many cases, this means that walls and fences will need to be demolished and other building features removed. If they fail to comply with the NRA, they may be subjected to a fine of $5,000 and imprisonment for up to six months.
The NRA is currently in the process of writing to each land owner. All owners will receive a map of their property, detailing any encroachment.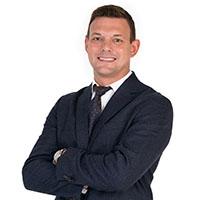 John has been working as an agent with ERA Cayman Islands for 8+ years specialising in high-end real estate, hospitality and property management. Formerly of Vail, Colorado; John has set down his roots in Grand Cayman. John holds a degree in business law from the University of Saint Thomas.