If you're an invasive green iguana spending your days sunning yourself in the white sands of the Cayman Islands you are likely shaking in your little jade-coloured boots right about now.
Recently the Cayman Islands Department of Environment put out a call for a contractor to manage an expansive, year after year cull of you and all your scaly emerald brethren.  This cull has a goal of removing some one and a half million iguanas by the end of 2019. Run you reptiles, run for your lives!
The Cayman Islands Department of Environment has put the project out to bid for private companies that wish to provide management services for the massive culling effort. The effort could employ a hundred full time workers. Daily operations will include counting, receiving and weighing the animals. The winning bidder will also have to be responsible for meeting humane standards of taking the animals, meeting performance goals, and payment and reporting/accounting duties. The Department of Environment will oversee the culling project and has already provided a business case to the Cayman Islands Government. Additionally, they are seeking roughly seven million dollars in additional monies to be used alongside the $2.2 million dollars that have already been earmarked for them by the Ministry. If these monies can be procured they should be able to keep the culling efforts going through the end of 2019. The bounty to be paid is set at five dollars per animal and incentives will be offered to meet monthly and yearly quotas. As noted, the Department of Environment will be tasked with issuing the licenses for the cullers but the cullers themselves will be managed day to day by the private party that wins the bid. Cullers signing on to participate will be expected to bring in a minimum of five thousand animals per annum. Companies may also apply and it is expected that there will be a mix of individuals and corporate entities performing the job. The goal is to have everyone in place for a mid-October project kickoff.
One might think that rounding up these pesky green critters would be a small time operation. Oh no, iguana mitigation is big business and it is estimated that it will cost some $2.4 million dollars to fund through the end of 2018 and another $6.9 million dollars for 2019. It could cost another near $7 million dollars to finance the project in the year 2020. It is anticipated that the quotas will go down per year as the island's population of green iguanas comes under control. Costs will remain steady as it will take a greater effort to find the remaining stock of animals after their numbers are diminished. Currently there are an estimated 1.6 million green invasive iguanas on Grand Cayman. The cull will be integral just to quell the rapid reproduction of these animals as they face little, if any, predation. Reaching performance goals will be crucial for the project to have success and it is expected that these milestones will be enforced.
Enjoy your fun in the sun while you can Mr. Green Iguana. It seems your days lounging in Grand Cayman's palm trees are numbered!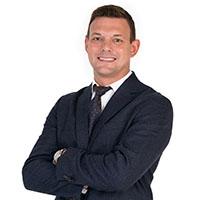 John has been working as an agent with ERA Cayman Islands for 8+ years specialising in high-end real estate, hospitality and property management. Formerly of Vail, Colorado; John has set down his roots in Grand Cayman. John holds a degree in business law from the University of Saint Thomas.