A big shake up in banking news here in the Cayman Islands as recently the Cayman National Corporation, the parent company of the local Cayman National Bank, confirmed there could be a possible takeover offer by an entity based in Barbados.
The Republic Bank Trinidad and Tobago (based in Barbados) announced recently that it is mulling over a would-beacquisition of a controlling interest in Cayman National Bank. It has been stated publically that the deal is in the due diligence phase, a relatively early step in the process of acquisition. This potential offer, that would be put to the shareholders of Cayman National Bank, has big implications if it becomes formal. Particularly, the share price has potential to double if this deal becomes a real reality. Currently the Republic Bank Trinidad and Tobago holds no shares of Cayman National. They have hinted at an offer price of USD $6.00~$6.75.00 but stated that no formal agreement has been officially entered into. Other factors would have to be considered, namely further due diligence, board approval and regulatory approvals. This offer was not solicited by Cayman National Bank's parent company and they were quick to release a statement that the offer may not even be brought to the shareholders and that no action should be entered into with held shares by them at this juncture. They also stressed that the offer would have to meet several conditions before even becoming formalized and that, though it is being entertained, it is not a definitive agreement. In the event that the offer becomes firmed up, a general meeting of the shareholders would be set.
Cayman National Bank has a long history in the Cayman Islands. It was first founded in 1974 and is currently the biggest financial services company based here in the Cayman Islands. The Republic Bank Trinidad and Tobago is much younger, established back in 1999. It is a licensed offshore international financial business and currently has a subsidiary here in the Cayman Islands called Republic Bank.
This recent announcement of a potential offer has caused a great deal of outcry in the local community. So much so, in fact, that a petition has been established to press Cayman National not to sell out to a foreign entity. They urge that it is vital to retain local control of the bank that bears the nation's name and point to the fact that the bank has been operating successfully under local control for over forty odd years. Furthermore, this petition calls on the shareholders, the bank's board and managers of Cayman National to decline the offer from the non-local bank. It even goes so far as to threaten that customers will move assets away from CNB to other financial institutions if the deal is allowed to go through.
For the deal to go through the majority of the shareholders of the bank would have to agree. It is widely speculated that the majority of them are Caymanian citizens and that they may wish to retain local control of the bank. Currently no formal offer has been made and time will tell if this acquisition talk has any real teeth.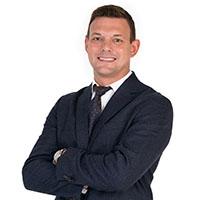 John has been working as an agent with ERA Cayman Islands for 8+ years specialising in high-end real estate, hospitality and property management. Formerly of Vail, Colorado; John has set down his roots in Grand Cayman. John holds a degree in business law from the University of Saint Thomas.